Can I set up a custom re-crawl schedule?
At the moment, inbuilt scheduling options allow you to schedule your audits on a weekly or daily basis, and the time of the re-crawl is chosen automatically for you. However, if you want to have a more customized schedule, for example, once a month audit or a re-crawl at a specific time of day, you can set it up through our Zapier integration.
Zapier allows you to build your own app workflows and automate repetitive tasks. It has 2000+ applications in the connector store - including Semrush Site Audit.
For simple cases with only one action, a free Zapier subscription is enough. Example: re-crawling your campaign. Let's take a closer look at how you can schedule a re-crawl of your Site Audit campaign through Zapier.
After registering a Zapier account, create a new zap with the "Make a Zap" Button:



First, you'll need to set up a trigger event. In this case, your trigger is a particular point in time you want your re-crawls to happen. To set this up, choose Schedule by Zapier:



You then will be prompted to enter how often your re-crawls will happen (every week, every day, every month, every hour). Let's say you want to schedule your campaign audit at 12 PM every Friday. To do this, you need to choose the Every Week option:Click "Continue" :

Pick Day of the Week and Time of Day: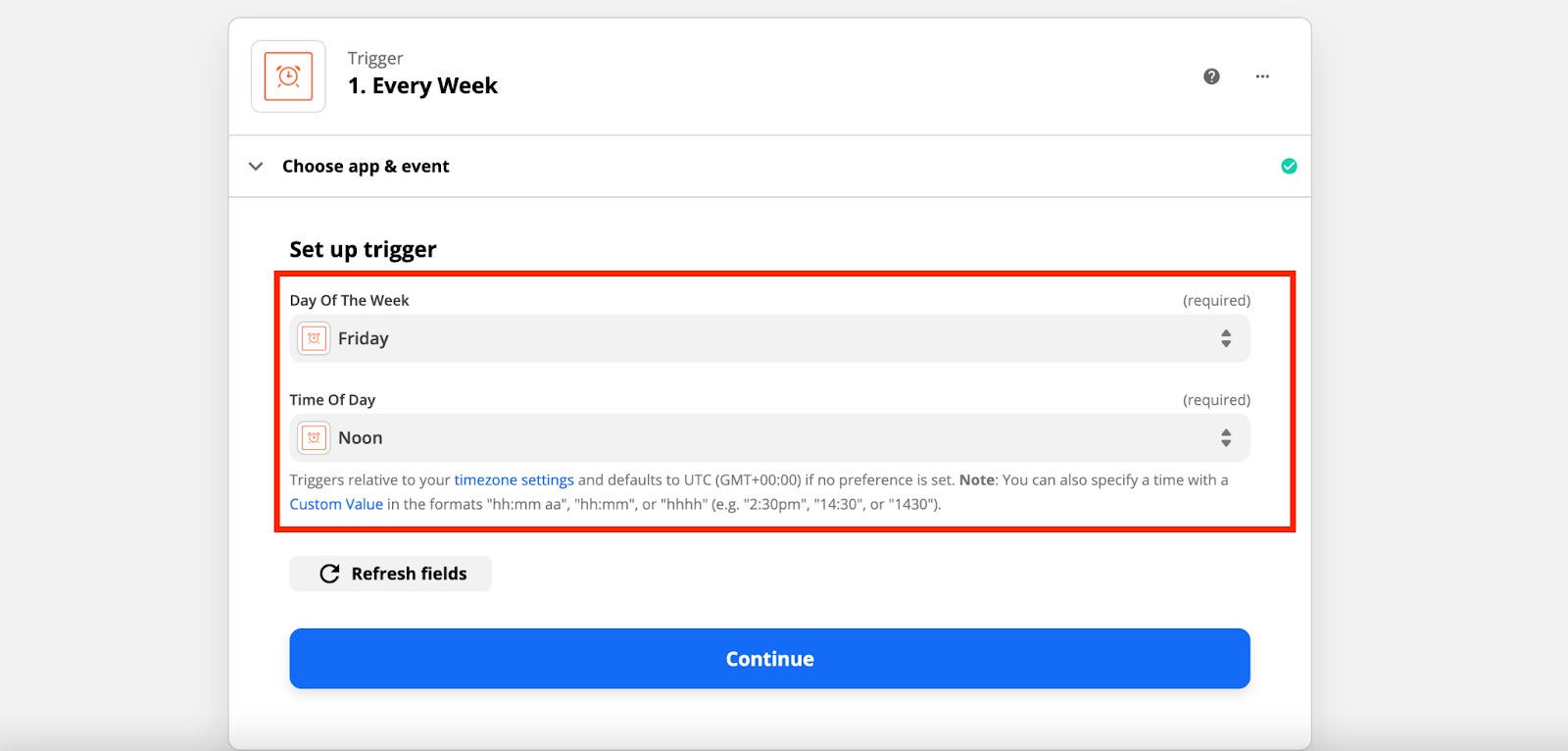 Triggers are relative to your timezone settings on Zapier, which you can check with the "Test trigger" button after setting up your trigger:
Next, you'll need to set up an Action (the re-crawl of a campaign). For this, find the Semrush App through the search bar: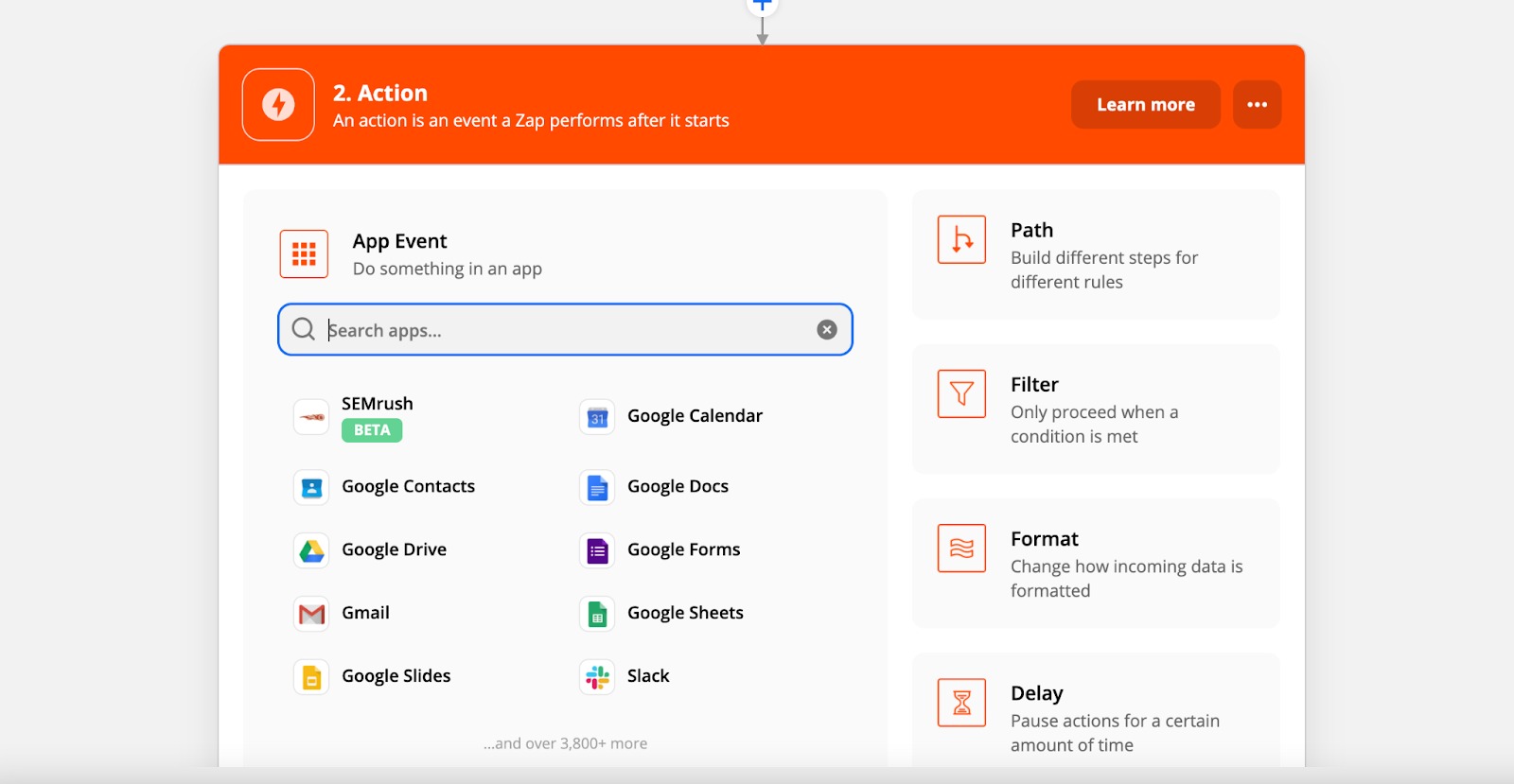 Pick an Action Event - "Re-Crawl a Site Audit Campaign":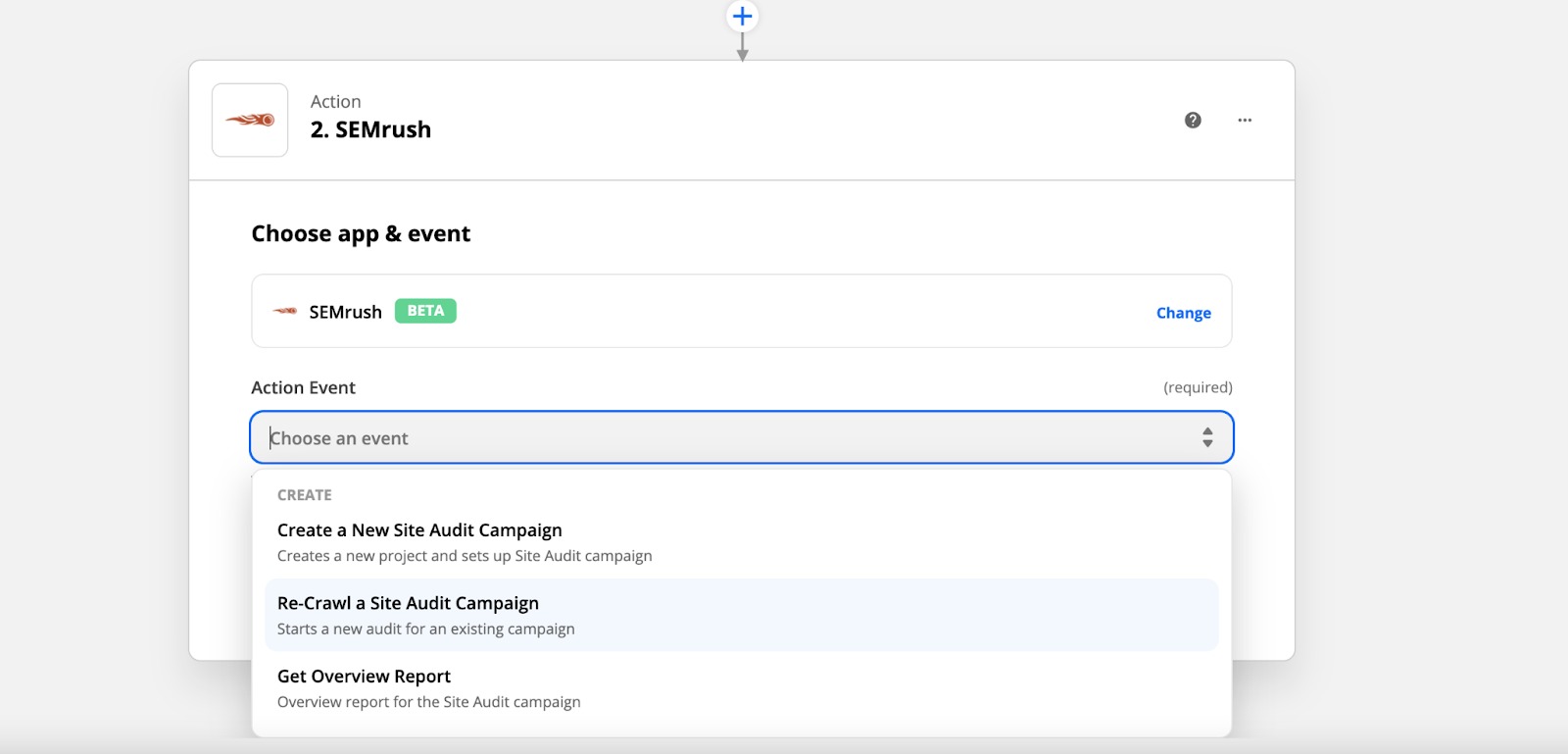 Following that, Zapier will ask you to connect your Semrush account:


In the pop-up window, enter your credentials and click Approve.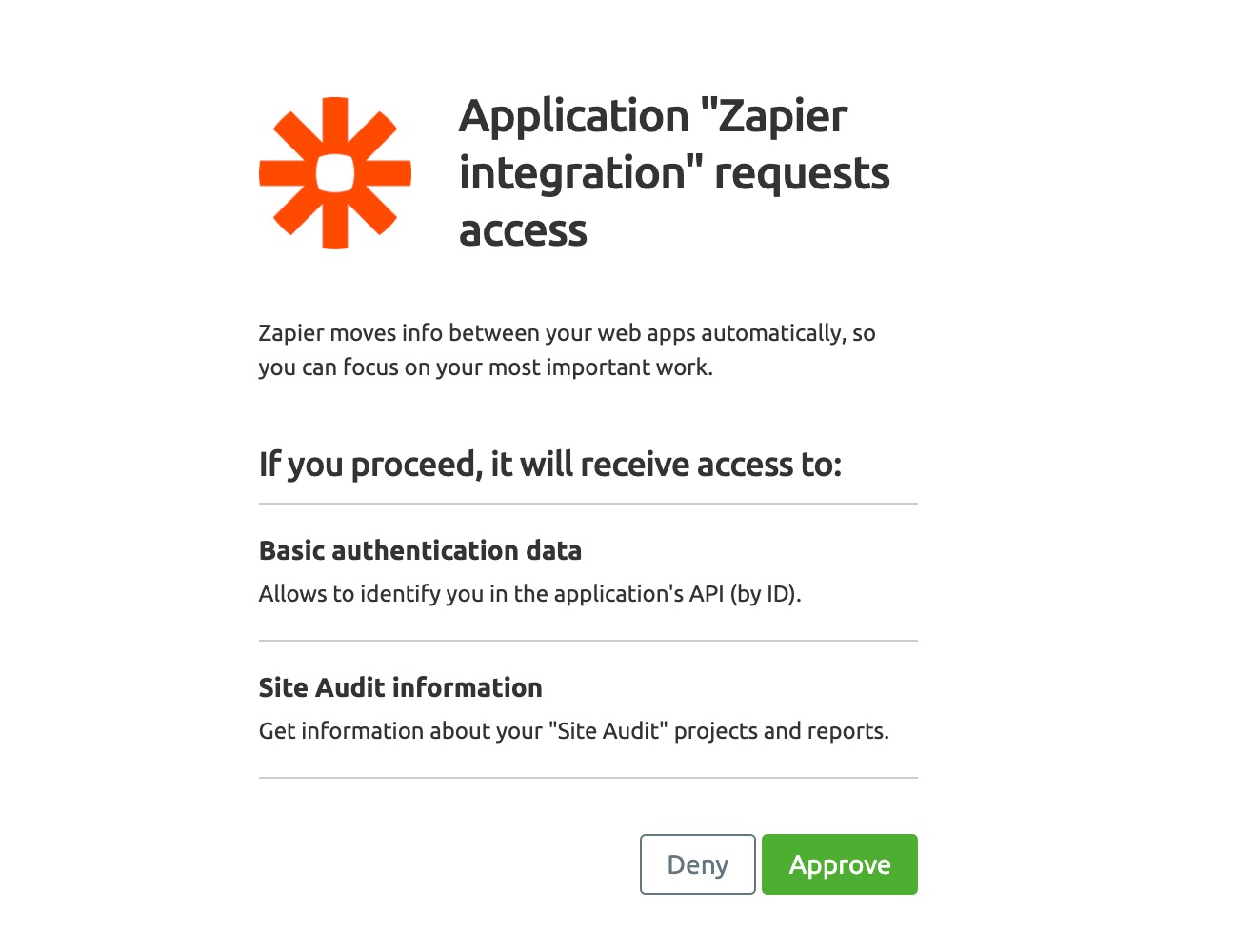 After connecting your account, choose a Site Audit campaign from the list: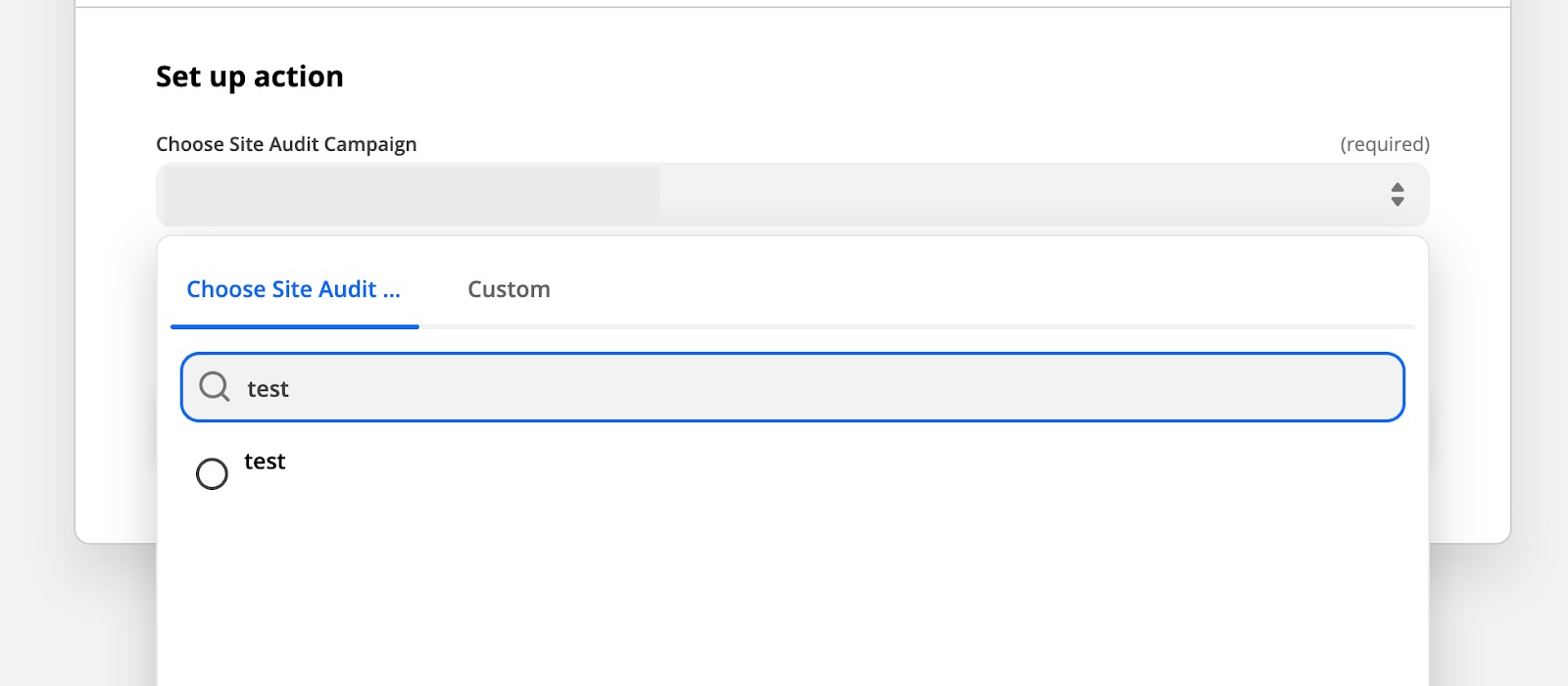 Finally, test your connection and Turn on Zap: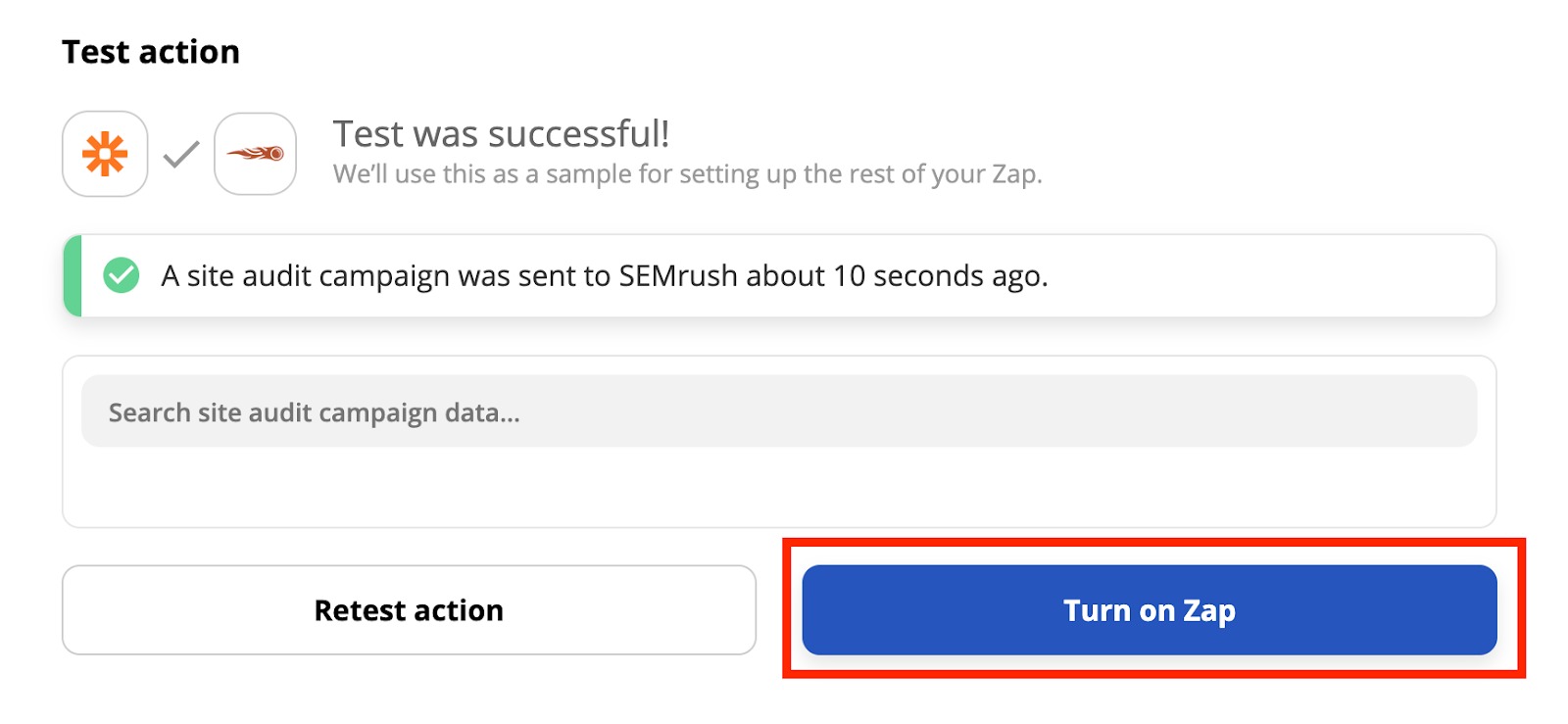 That's it! The whole process can be completed in under 5 minutes.
You can always edit your zaps from the Zap section of your profile, if needed:




Read more about Site Audit and Zapier integration in How To Integrate Site Audit with Zapier manual.