You may be interested in looking for the most shared articles on your blog for different reasons.
Perhaps you want to:
Create more content on the best topics
Study why these pages all got so many shares (the location of the share button on the page, the presence of video or pictures, a certain structure of the text)
Learn which authors write your most attractive articles
One way or another, with the help of Content Audit, you can find out which pages of your blog users most often shared on their social networks or posted on their website.
Set up the Content Audit
When configuring this tool, it offers you the option to select the subfolders that you want to audit, with checkboxes. Choose your /blog subfolder (or other relevant subfolder where you maintain your blog).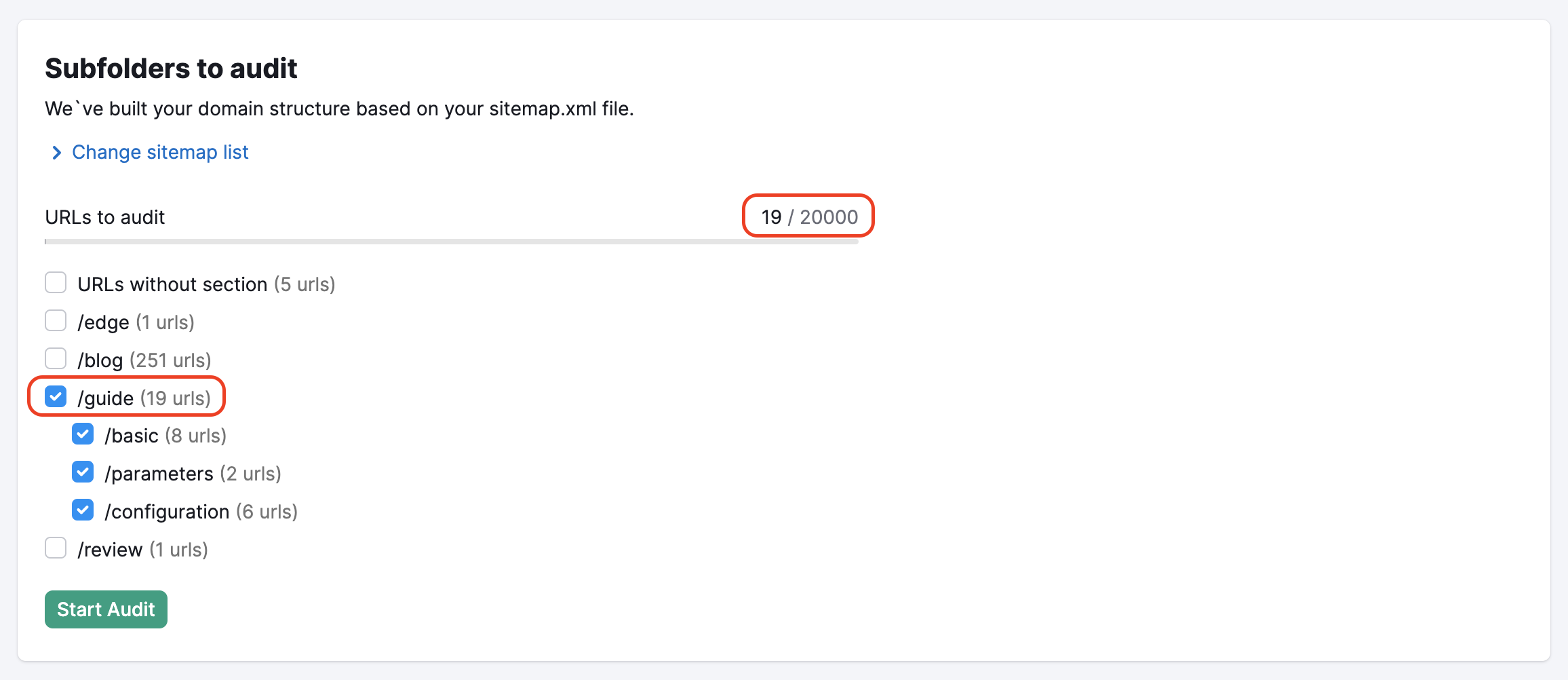 Use the "Shares" column
You'll get a table containing various data for each of your blog articles. Find the "Shares" column using the horizontal scroll bar and sort to see the articles most shared in Facebook and Twitter by total number.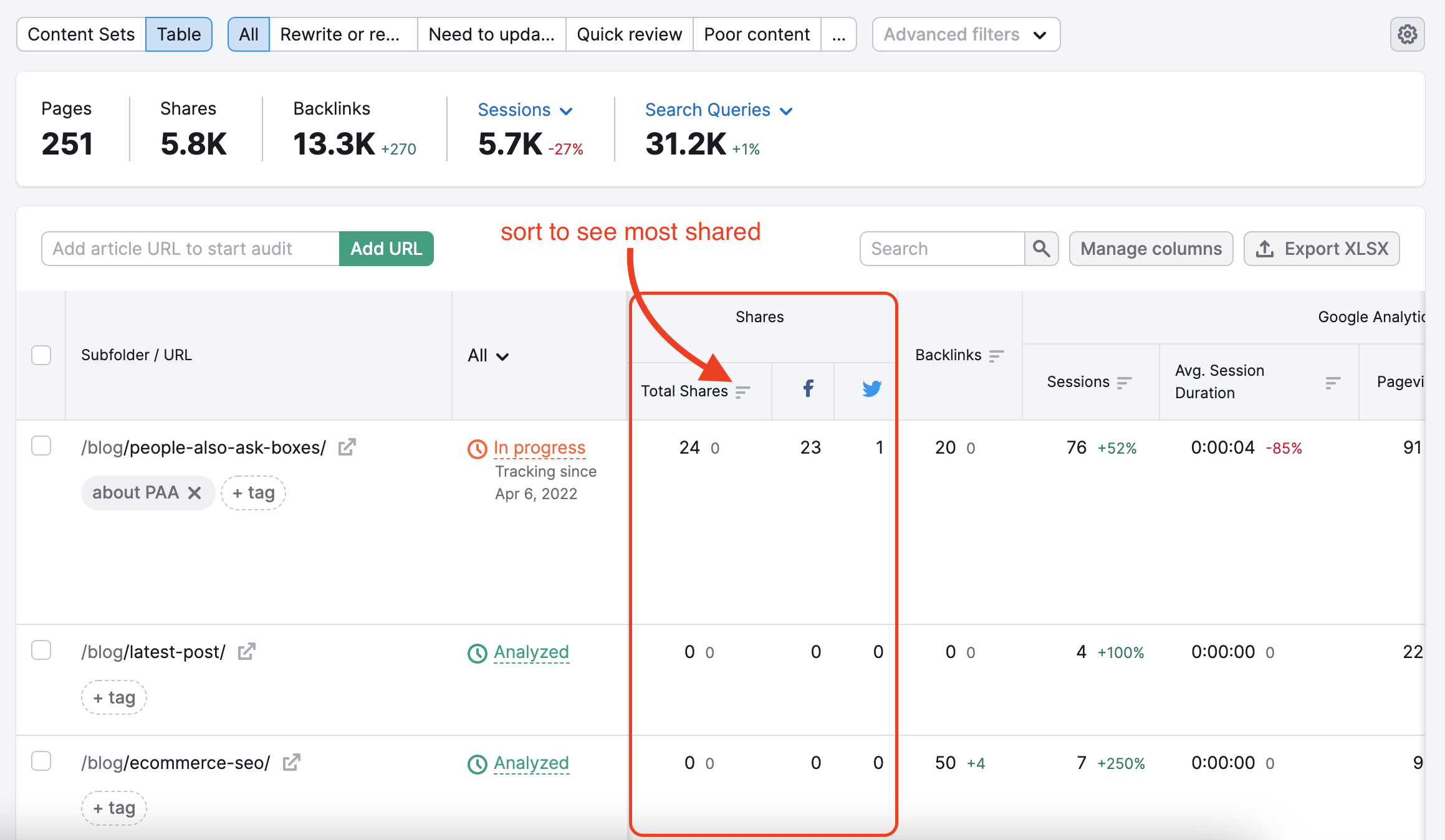 Check the "Backlinks" column
To see the most popular pages in terms of backlinks, sort your pages by the Backlinks number. This will help you identify the articles on your blog that the rest of the Internet considers a resource, and worthy of linking to.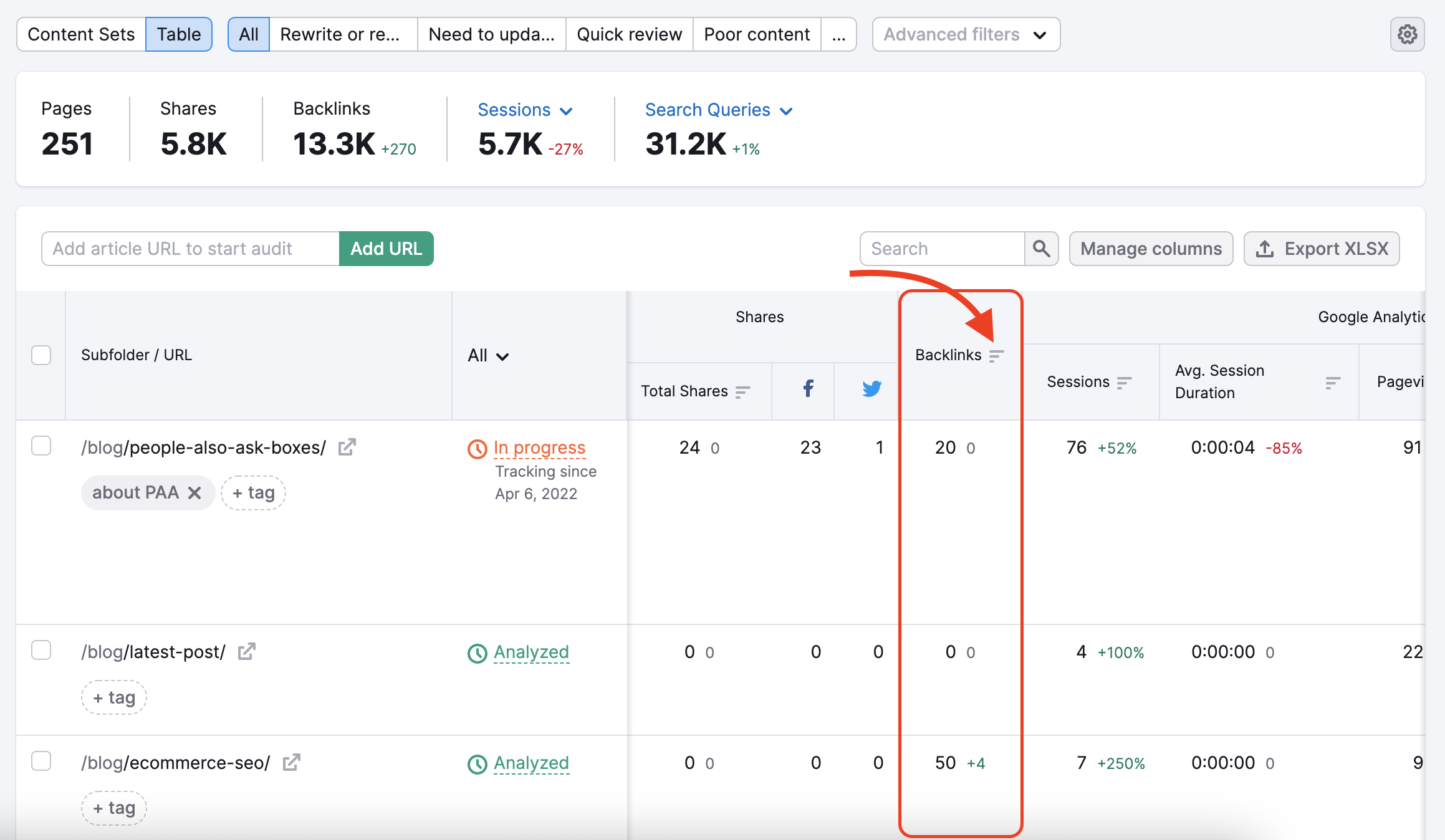 Connect Your Google Accounts to the Tool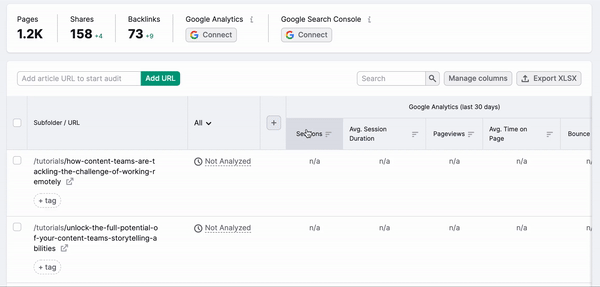 Don't forget that you can connect your Google Analytics and Google Search Console accounts to see additional metrics for each article such as pageviews, average time a user spends viewing a specific page, bounce rate, and more. For example, if the bounce rate is high, there may be no links in the article to go further on the site, the content is outdated or low quality.

Also, make sure that there is a 200 status code for each page, check the last update date of the articles as well as their titles, meta descriptions and H1. You will also notice if any author stands out for writing the most popular articles.

To find out how to use Semrush for Content Marketing, head to this detailed guide.