When you connect Google Analytics to a Content Audit, your audit table will be able to include data on the number of sessions, pageviews and bounce rate associated with each page. When you connect Google Search Console, your audit will be able to also show data on the top 5 search queries for each URL as well as the total number of search queries bringing traffic to each page.
Pairing Content Audit (part of the Content Analyzer tool) with both your Google Analytics and Search Console accounts will ensure that you are getting the most complete and up to date data for your articles. This will allow you to see the popularity and priority of the different pages you're auditing.
How to connect Google Analytics and Search Console with Content Audit
Connecting your Google accounts with Content Audit is quick and easy. Simply go to your Content Audit in the Project and click on the "connect" buttons directly below Google Analytics/Google Search Console.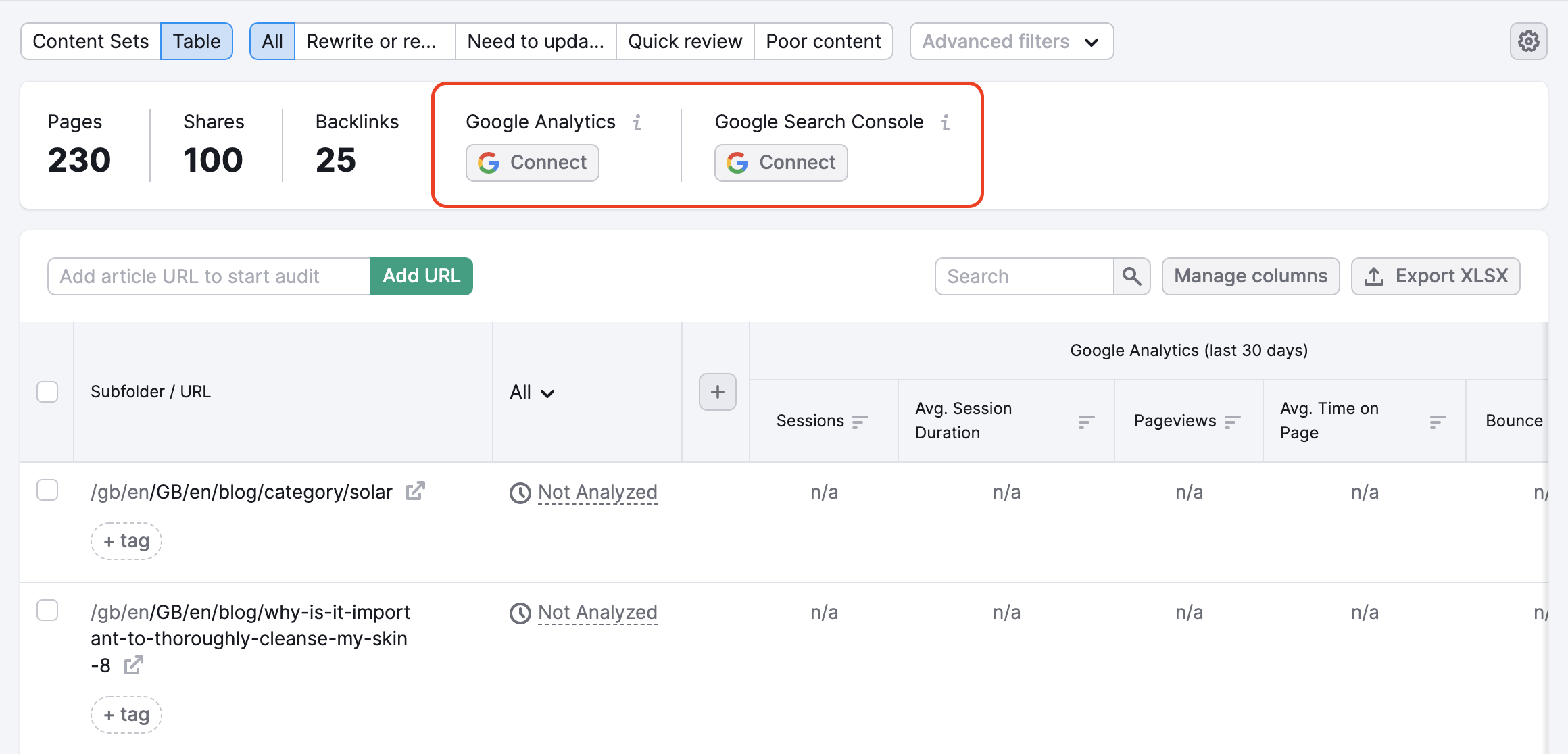 Google Analytics provides pageviews, sessions and bounce rate in the table, and Search Console will show you the search queries that each page has gotten traffic from. This data will help you make judgement calls about which pages on your site need the most work and which pages are performing well.
Don't
Once you are connected to GA and GSC you will be able to save all of your metrics and compare them in the In Progress section of the tool.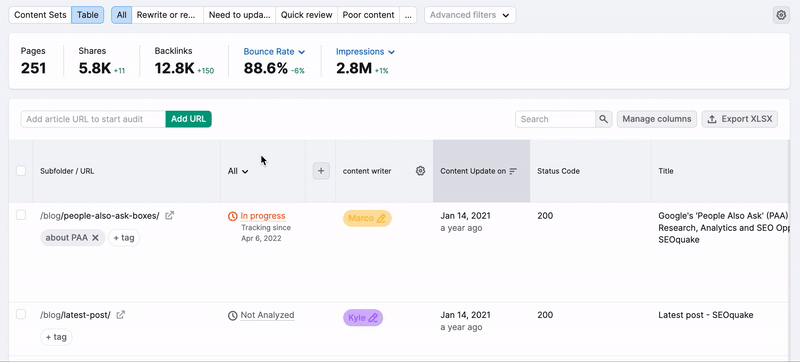 Check out our Troubleshooting Guide in case you have problems connecting your accounts.