Kompyte is a competitive intelligence software focused on enabling go-to-market teams with the insights they need to overcome the competition. Using machine learning AI, Kompyte collects, analyzes, and organizes data to help teams generate and share actionable insights. With fully automated workflows and easy-to-use architecture, Kompyte makes it easy for multiple teams to seamlessly respond to rapidly evolving market dynamics.

How is Kompyte Different from Semrush .Trends?
While Kompyte and Semrush both use AI and machine learning to generate competitive market insights, there are a few key differences between the solutions.
Semrush .Trends focuses on digital marketing trends and insights based on web traffic and organic keyword data. The majority of insights offered by .Trends are generated using clickstream data processed through Semrush's proprietary machine learning algorithms. In general, Semrush gathers and processes more raw data than Kompyte.
Kompyte, to the contrary, tracks competitors in real-time and organizes information to share across go-to-market teams. Instead of analyzing raw data related to traffic, Kompyte uses web-based crawlers to pull information from across a competitor's entire public-facing digital landscape. With sorted, actionable, and easily shared insights, Kompyte is useful for a broad audience within an organization, including sales, marketing, revenue, and executive teams.
Taken together, Semrush .Trends and Kompyte provide a full-spectrum solution for all of your competitive intelligence needs.
Core Kompyte Features
The Kompyte solution includes a number of customizable dashboards, reports, workflows, and tools for competitive tracking and analysis:
Company Profiles
The Company Profiles dashboard allows you to easily organize and analyze competitors. You can categorize companies in relation to your business, grouping them in categories such as "top competitors" or "emerging competitors." By clicking on the company profile, you gain access to a company overview that includes information related to their financials, products, leadership, and more.

The Collect Feed offers automated data collection and organization using AI powered research and curation tools. With a variety of filtering options, you can create custom criteria for gathering the real-time data you most need, while simultaneously organizing and prioritizing insights.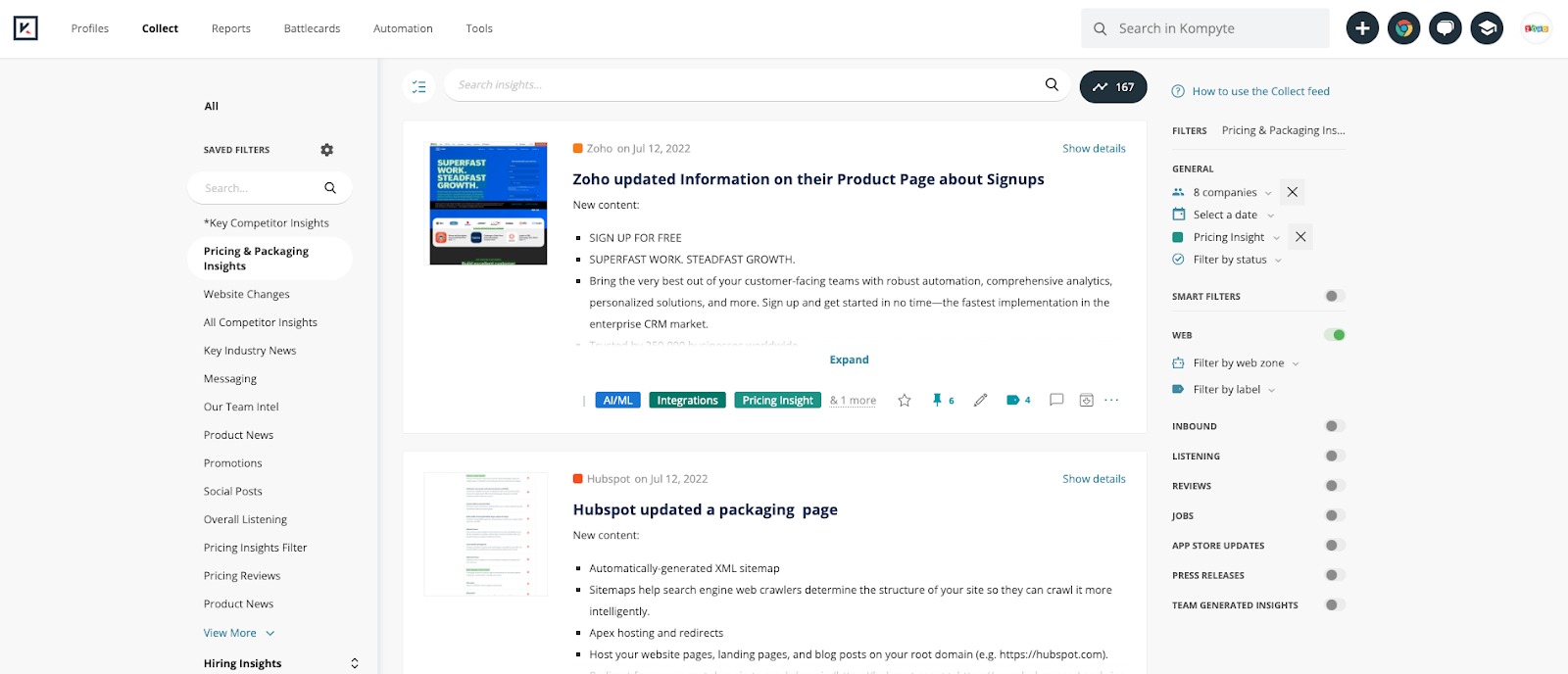 Customizable Reports
With a gallery of templates, the Reports feature makes it easy to collect the data you need, visualize it in an easy-to-read layout, and benchmark against the competition. You can drag-and-drop widgets and select various data sources for a tailored view of your competitive landscape.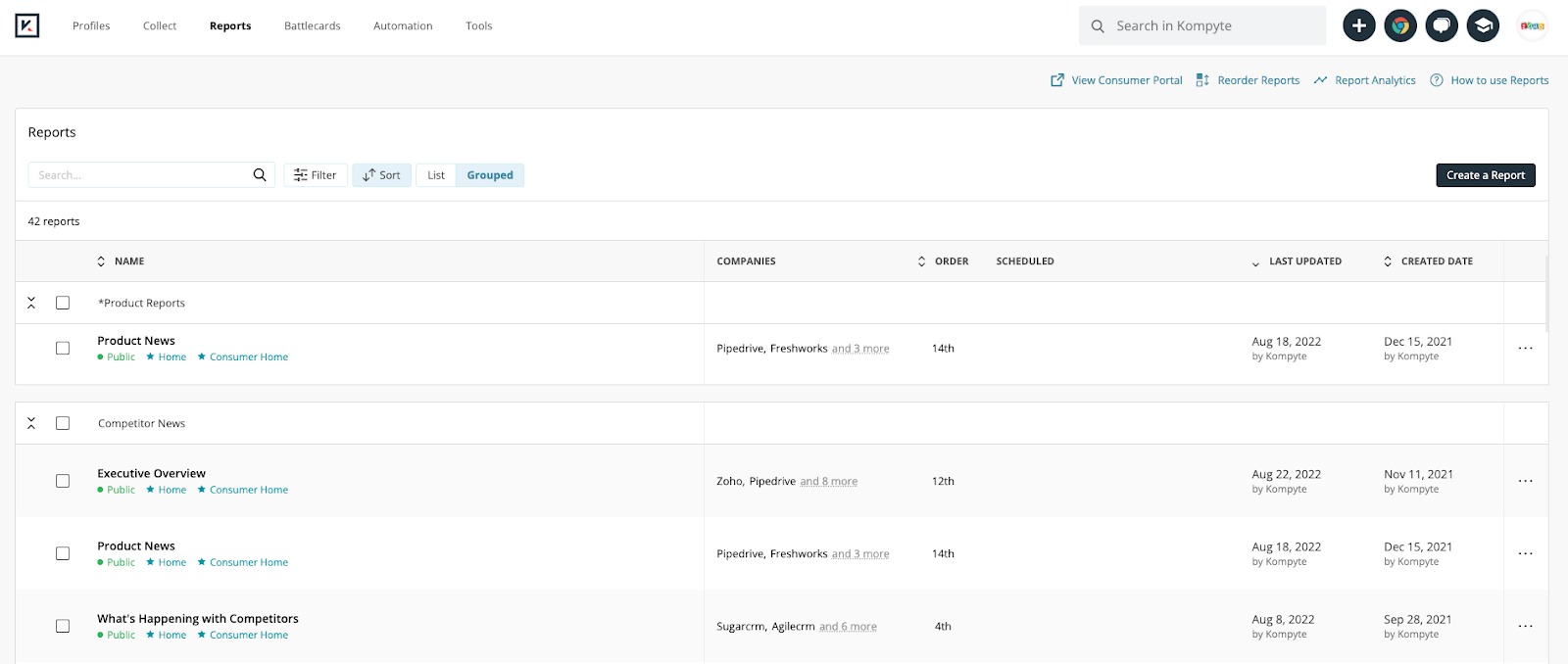 Battlecards
The Battlecard template gallery offers a host of options for organizing competitive intel. You can build battlecards comparing multiple competitors side-by-side, or simply focus on a single competitor. Within each battlecard, you can add or subtract widgets and choose from among multiple data sources that will update in real-time so teams can stay on top of shifts in competitors' offerings and strategies.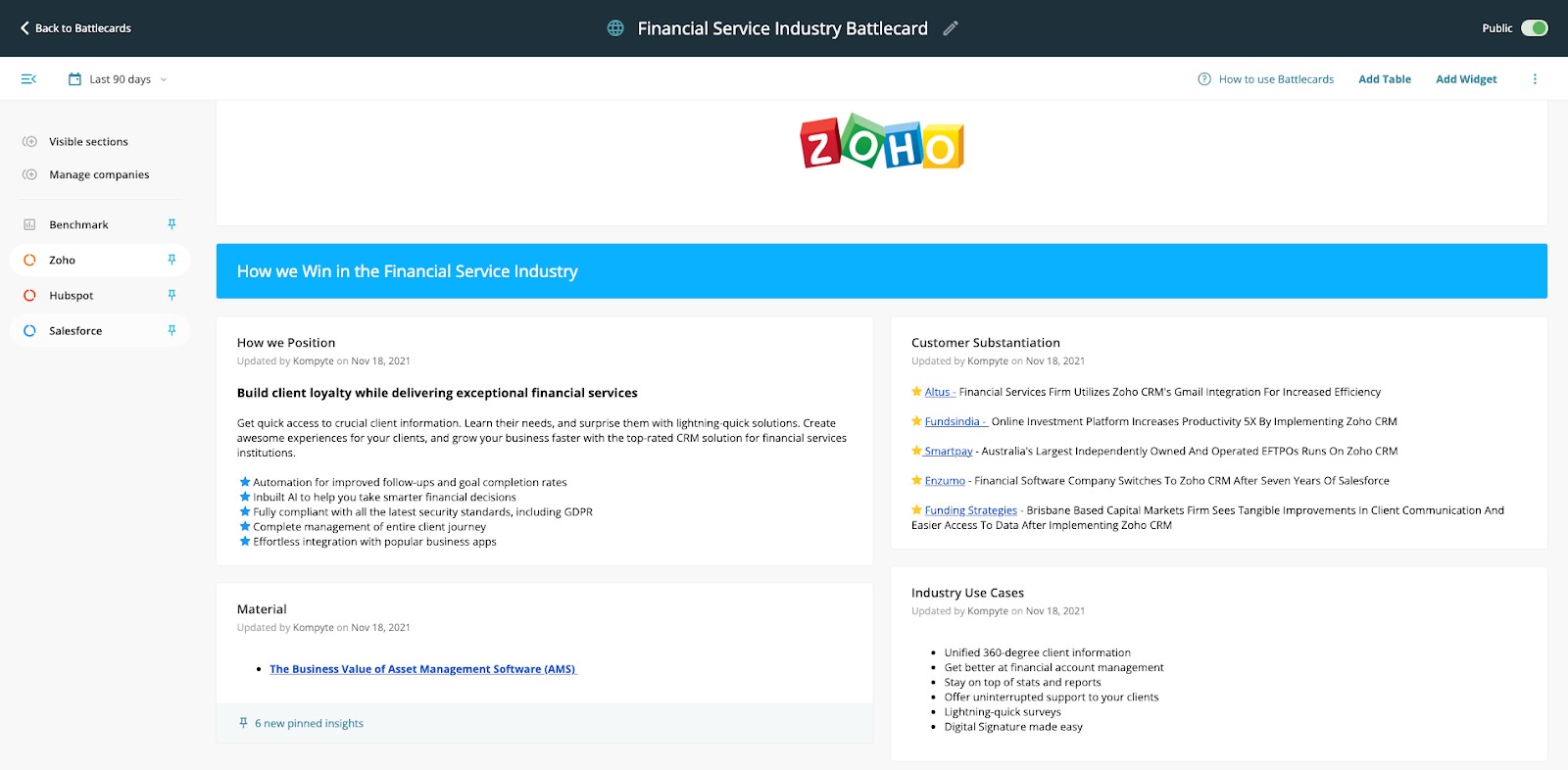 Automated Workflows
With Workflows, you can establish your own criteria for categorizing, assigning, and curating intelligence using tags and highlighting. Templated workflows offer a quick solution for simple tasks, such as tagging new insights or highlighting a change to a competitor website. Custom workflows allow for more complex categorizations according to various criteria such as competitors, data sources, or keywords.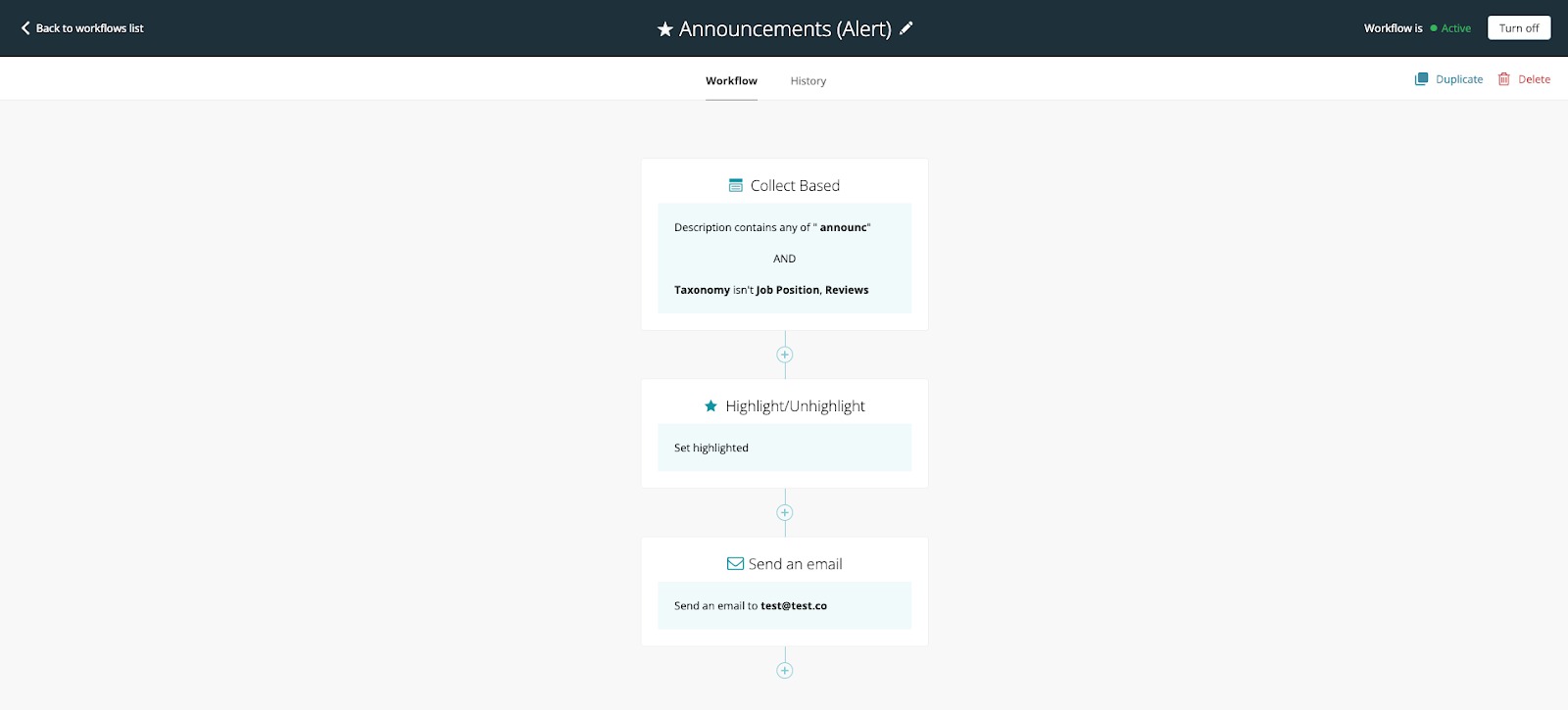 Analytics and Research Tools
A number of analytics and research tools offer internal and external data related to your go-to-market teams and competitors. With tools like behavior analytics and battlecard analytics you can view data across teams to optimize your processes and strategies. Tools like Ad Timeline and Keyword Research allow you to examine the competition and uncover data-driven insights.

Semrush users who already have a paid subscription are eligible for a Kompyte discount.