Are you having trouble connecting Facebook or Google Business Profile to Semrush's Listing Management tool?
Facebook and Google are two of the most important citations for a business because of their popularity across all industries. For that reason, it's extremely important that your business gets its citations correct on Facebook and Google Business Profile.
Necessary Permissions
To connect Google Business Profile you need a Google account with the Google Business Profile Manager (or Owner) role assigned for the location of interest.
For Facebook you need a personal Facebook account assigned as an Editor (or Admin) role for your Facebook Business page.
Connect Facebook
Follow these steps to connect a Facebook account to Listing Management.
1. In the Your Listings tab in Listing Management, find the "Connect" button for Facebook and click on it.

2. If you see the FB account that has access to the location, click on it here and then select Continue.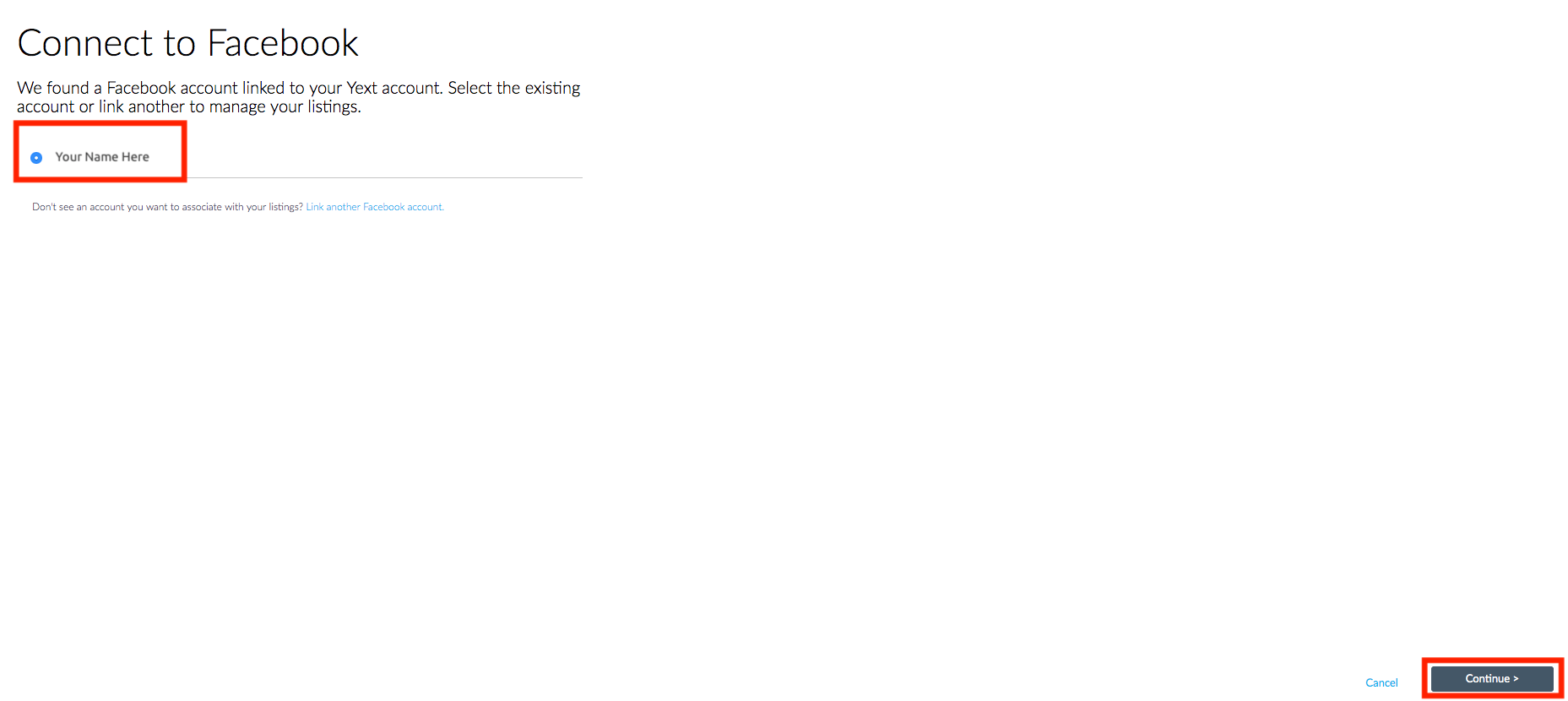 If you don't see the right account here, select "Link another Facebook account."

3. On the next page, log in to the right account and select "OK."
4. Next you'll have to select the FB Business page to connect.
Here you need to make sure you're connecting the page of the correct business. If the auto-match is not correct, use 'Find it' link to specify a correct one.
If you are managing local listings for a client and need to ask your client for their permissions, follow these instructions for Facebook and these instructions for Google.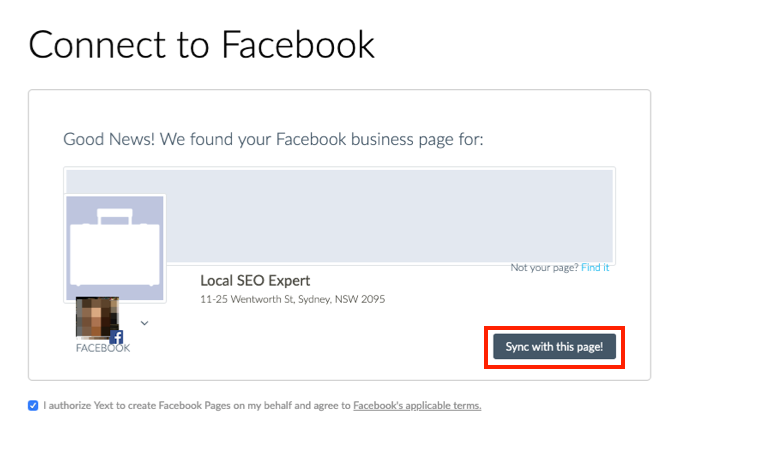 5. After you connect, you'll see the following screen: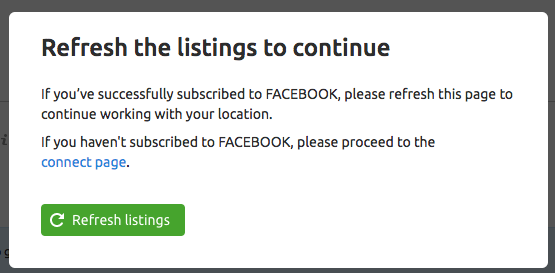 Select "Refresh listings" and then the account should be connected.
Connect Google Business Profile
To Connect Google Business Profile to Listing Management, the process is almost identical. You will need to have access to the Google Account associated with the Google Business Profile listing. If you need access to a client's Google Business Profile account, follow these steps.
1. Start by finding the "Connect" button for this listing in the Your Listings tab.
2. Select the account that is associated with the business listing on Google. If you don't see the right account here, select "Link another account"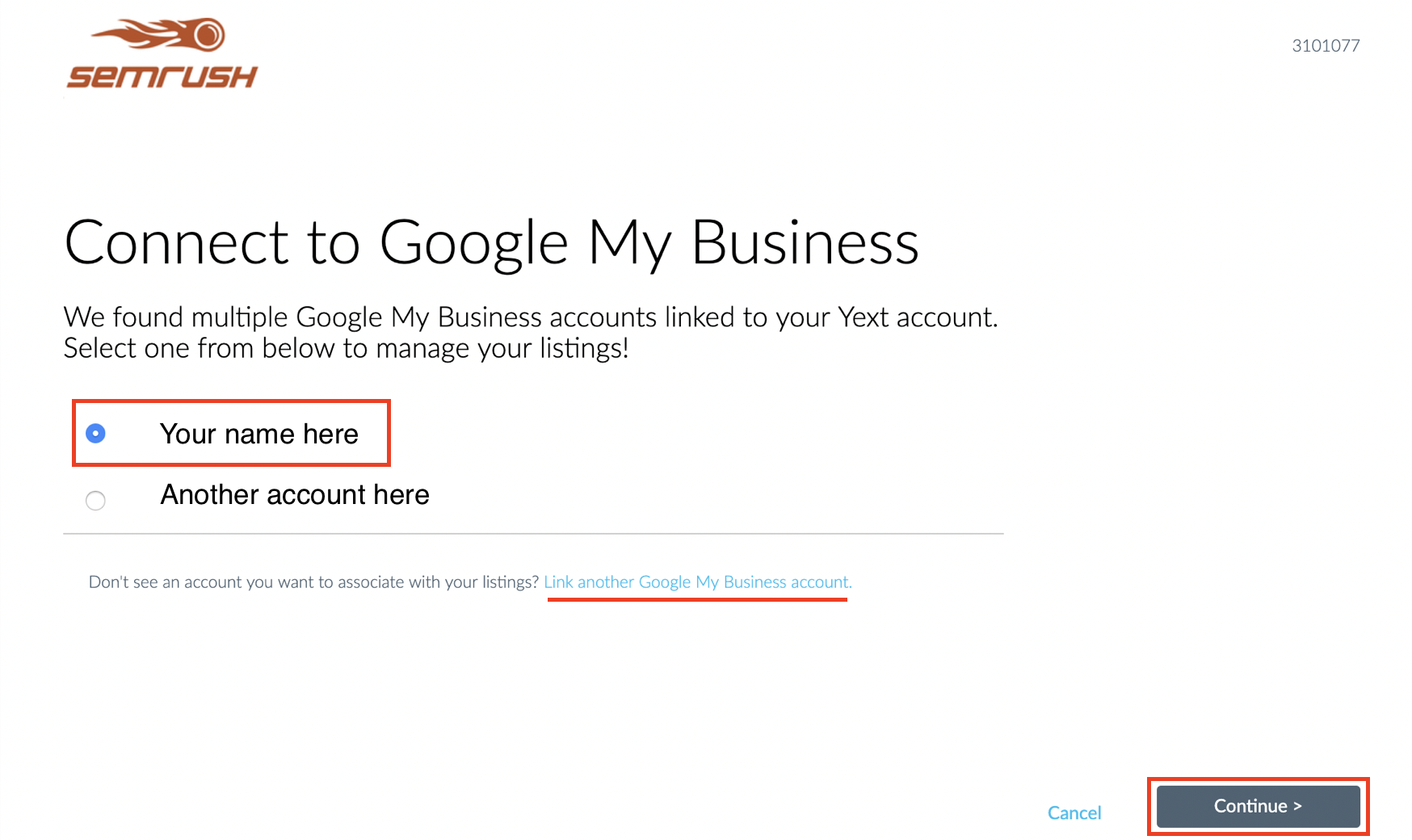 3. If you do not have a Google Business Profile listing for this business yet, you can create one in the next step.
4. The Google Business Profile account will be connected after this step.
If you are still running into any issues, please contact us at lm-feedback@semrush.com.