How do I cancel listing in Listing Management?
You can cancel your Listing Management subscription at any time, and those locations will be removed from your account. You can cancel your location and leave the "seat" open, continue to pay for the "seat" and fill it with another location, or you can cancel the subscription all together and not pay for the limit any more.
Prior to cancelling your listing in the Listing Management tool, be kindly advised, that once a location becomes inactive, all of the enhanced content (images, menus, products, videos, hours of operation, biographies, featured messages, payment options, etc) that was specified becomes subject to change for your listings; whether it will be changed or not depends on a particular directory, we have no control over this process once location is cancelled.
Additionally, the remaining business info (basically your name, address, and phone number) will be "unlocked" and we cannot guarantee the information will stay accurate for long. The benefit of the Listing Management Tool is that all of your crucial business information will be "locked" and cannot be altered by anyone.
If you want to remove a certain location from your listing, but keep the limit for another location, this can be done directly from the Listing Management tool. At the moment, this feature is available for accounts with more than 5 location limits. The button will appear 1 month after the setup.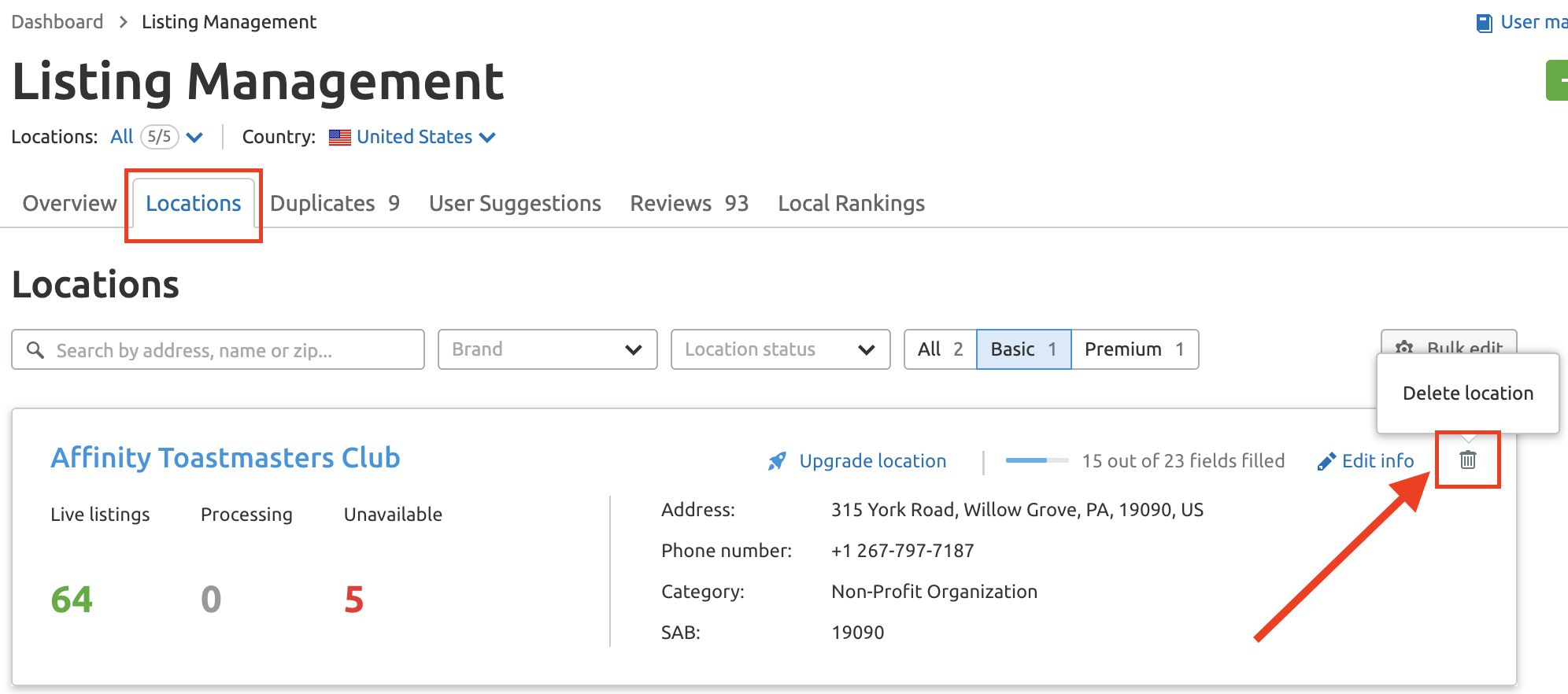 You can send your cancellation or removal request via mail@semrush.com Our Customer Success department will be happy to proceed further with the request.
よくある質問
How do I cancel listing in Listing Management?
もっと表示する