If you run campaigns with UTMs, you can add these tags to your campaign tasks in Marketing Calendar and track how your campaign performs in the Performance tab of the tool.
How to Connect Google Analytics to Marketing Calendar
To connect, go to your Marketing Calendar and find the Campaign tab related to your UTMs. Once you are viewing a campaign, select Performance. Click the button that says GA Settings.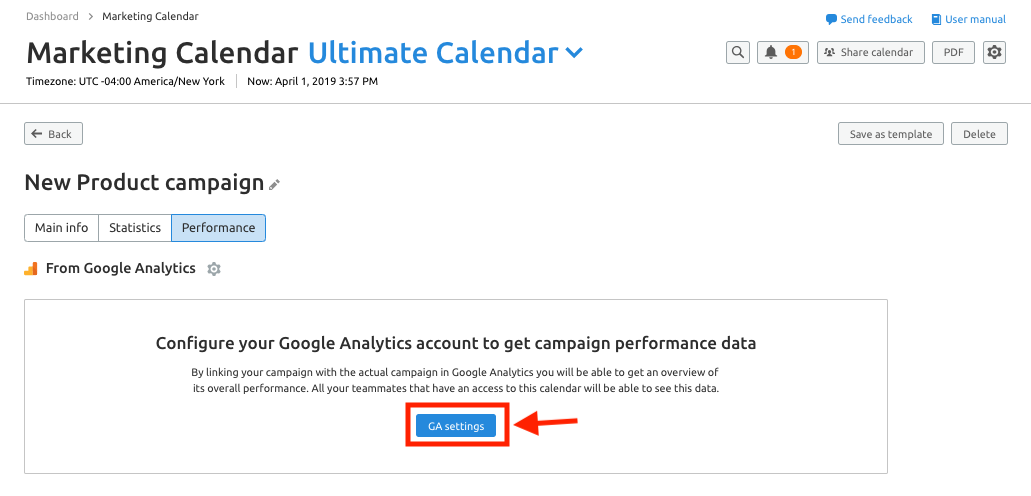 Then you will be asked to connect your GA account and select the UTM tracking code from a drop down menu. UTMs from your campaigns will be found here. Select one and then the report will populate with data about traffic from your specified campaign.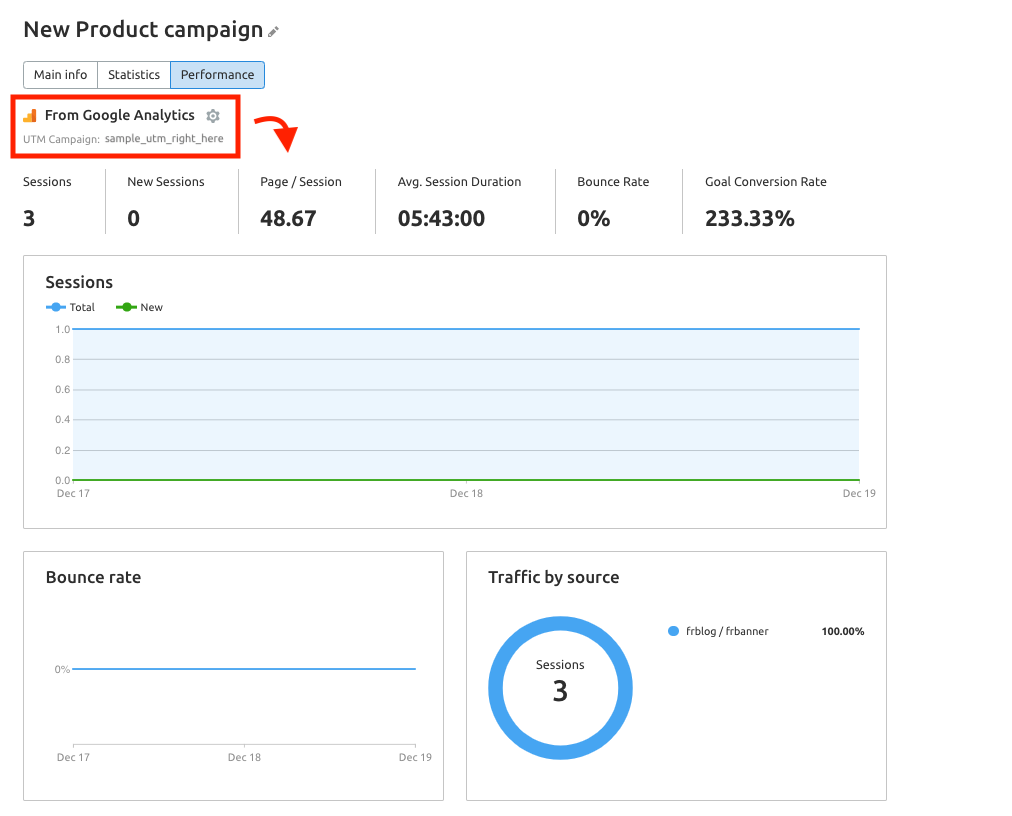 For more information on using the Marketing Calendar, check out the tool's user manual.