The Social Media Tracker LinkedIn report allows admins of a LinkedIn page to see how well they engage with their followers. You can also use this to see how vast your competitor's LinkedIn audience is.
Please keep in mind that the LinkedIn report can track only audience metrics due to the official LinkedIn API limitation.
To start using your LinkedIn report you'll need to connect your personal LinkedIn account. Once connected you'll gain access to the LinkedIn API where you can then search for your competitor's profiles.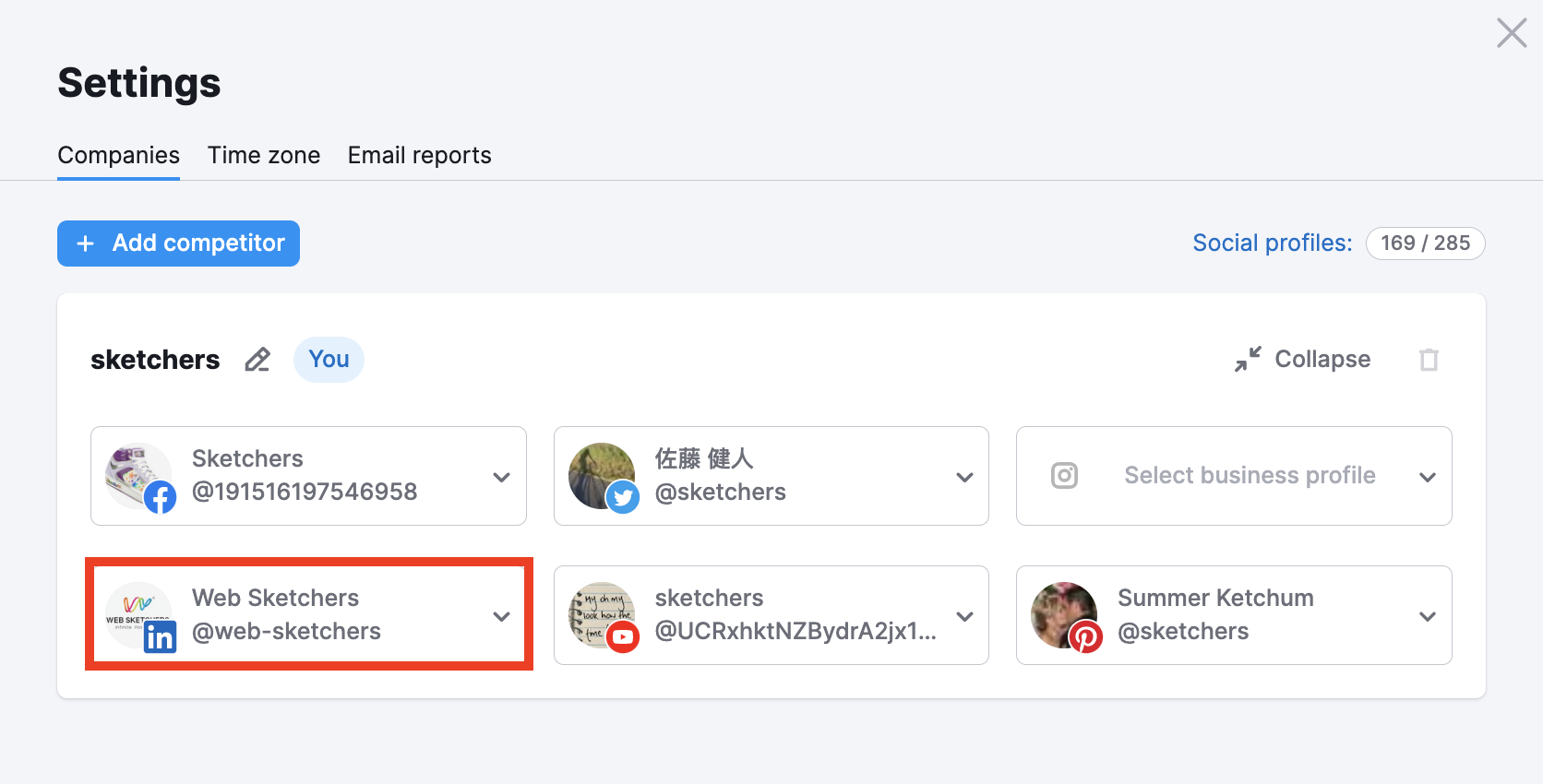 *Please note that you can only track a competitor's business page, personal accounts are unable to be tracked.*
Audience
The numbers at the top of the report compare your page's total follower count over the given time period. Followers' change represents the difference between the two numbers (the beginning and end of the date range), and the growth is the percentage that the profile grew since the beginning of the date range.
You can change the date range to a preset range or create your own custom range by selecting dates on the calendar.

Followers Trend
The follower's trend will display the trend of your followers in both a line graph and a bar graph. This data can be sorted by daily, weekly or monthly data. Hover over a specific day to see the exact number of followers, as well as the number of followers, changed since the start of the date frame.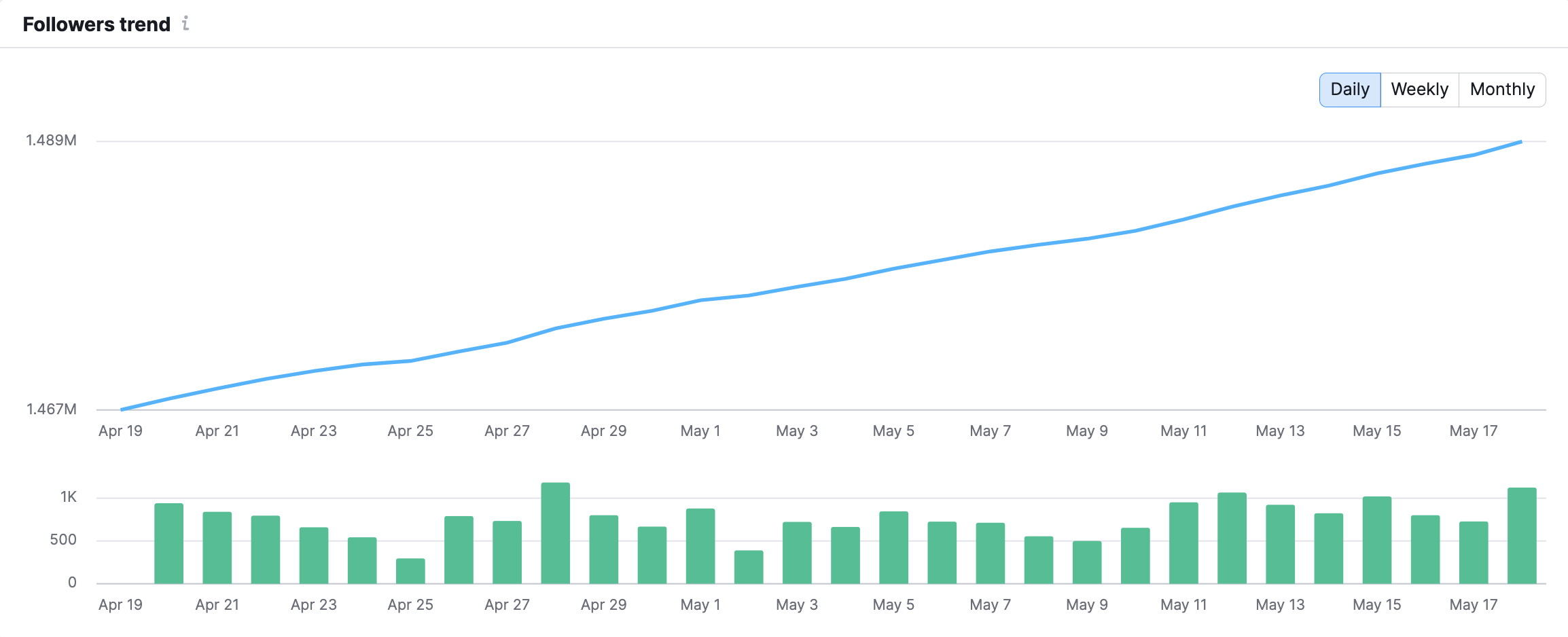 Comparing Your Competitors
Just below the followers trend is where you will be able to compare your own LinkedIn page with your competitors. You can see this both as a trend graph and a total followers chart. The followers trend comparison functions just like the individual followers trend, only this time you will be able to see the line graph of all of your competitors.
Followers Trend
This can also be broken down into daily, weekly and monthly. If you want to hide one of your competitors from the chart you can do so by clicking on their checkbox at the bottom.

Total Followers
Finally at the bottom of the dashboard you will see the total followers chart. This will breakdown your competitors total followers, as well as the change and growth rates. You can sort this data by either of the three metrics by clicking on them. You can also hide a competitor by clicking on the eye icon located to the left of the domain name.