From wording to images to prices, you can make data-driven decisions about changing each element of your listing and see what works best for you to maximize your listing performance and drive bigger sales. In this article, we'll show you how to do this with the Split Testing for Amazon app.
1. Сonnect your Amazon Seller account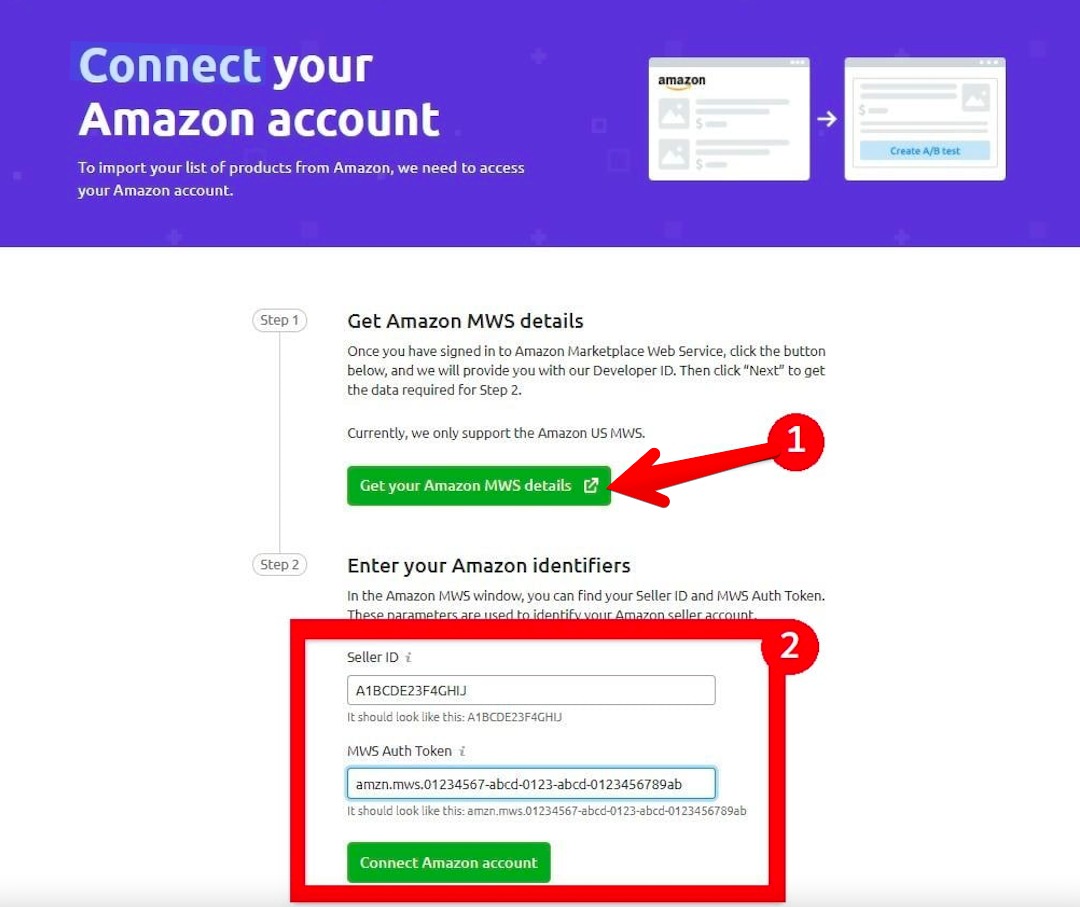 You will need your Amazon MWS account to run any split tests.
So, enter your Seller ID and MWS Auth Token—both located within your Amazon MWS dashboard.
2. Make changes and launch your split test
Pro tip: To get clear results, make sure to run one test at a time, i.e. make changes to one listing element before experimenting with anything else.
You can split-test any parameter of your listing—titles, descriptions, prices, or the main image: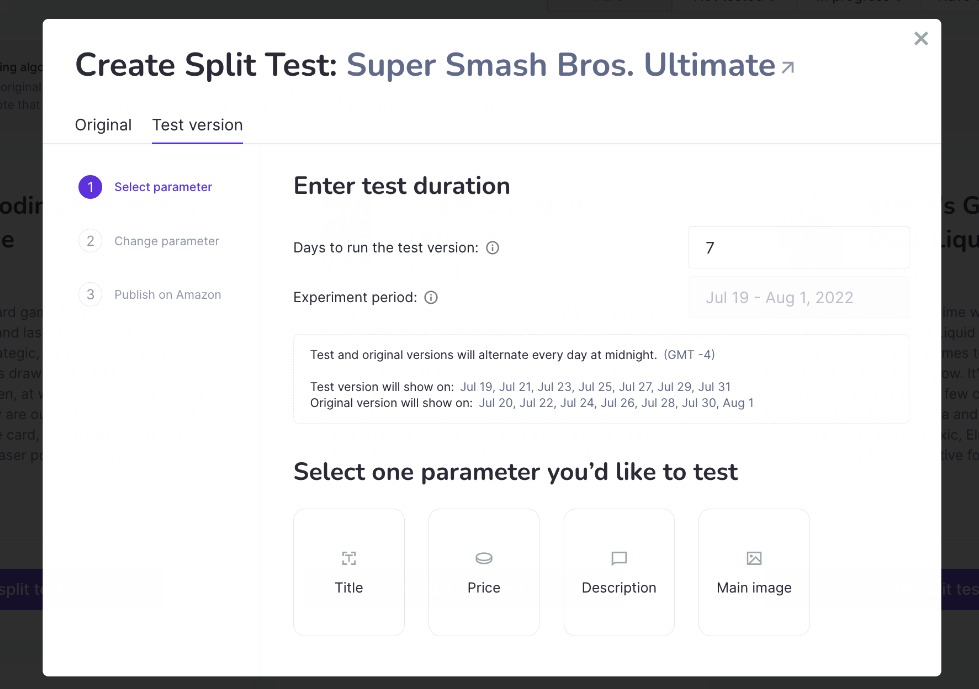 Simply pick one element of your Amazon listing and tweak it right in the app.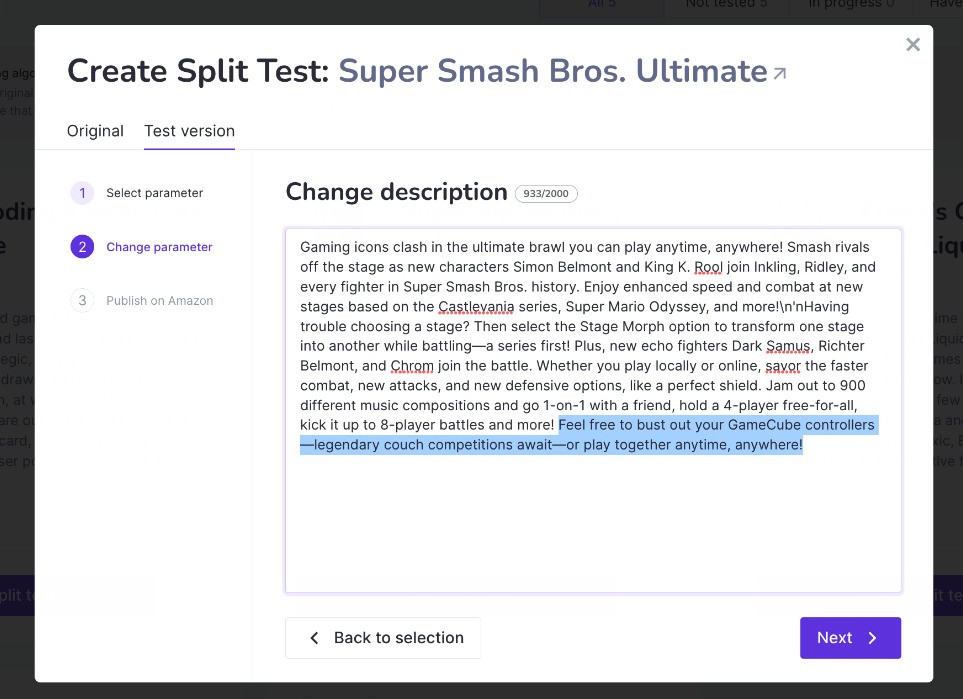 Step 3 will offer to compare original and test versions before launching and then, after you hit "Publish on Amazon", your test will be automatically launched.
3. Make sure to give the test at least 7 days to assess your listing performance
Success is measured in the number of sales for each version of the listing. Throughout the entire experiment, you will be able to keep an eye on real-time analytical data, so that you can always stop the test if you notice a significant drop in sales.
Once you're done with the first test, keep on perfecting your listing for improved conversions and higher sales.
*You may also like Sellzone's Step-By-Step Guide to Split Testing on Amazon.