As an Amazon seller, you have to be aware of any changes happening to your listing to avoid traffic loss. You can take preventive measures and instantly respond to any sudden listing changes with the Listing Alerts for Amazon app.
Its automated monitoring system keeps tabs on your Amazon rankings and overall visibility, while automatically alerting you to any price or Buy Box changes, listing hijackings, or listing suppressions.
*If you want to learn more about protecting your brand on Amazon, check out this post.
You can use the app to track your own listings, or for competition scouting. Listing Alerts will send you notifications once it spots listing suppression* or shifts in keyword positions, price points, Buy Box ownership.
*This feature is only available for your own Amazon seller account, so you'll have to connect your Amazon MWS token.
1. Add a listing
To initiate Amazon listing tracking, enter the product page's URL/ASIN and click the "Monitor" button.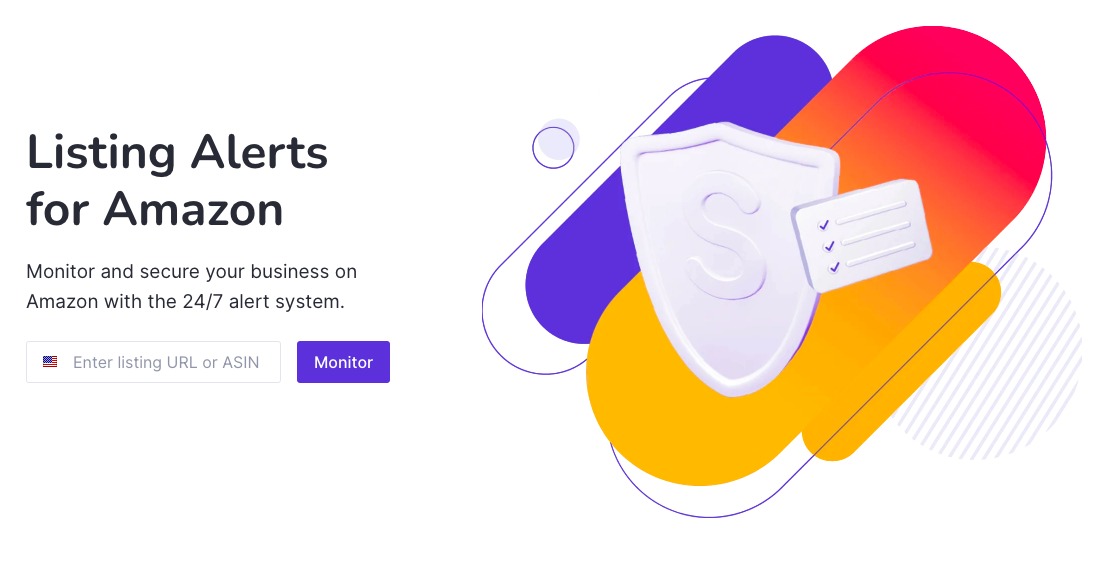 You don't have to limit yourself to one listing—while the app is gathering intel for your first product, you can add more listings by pressing "Add" and entering the product's URL/ASIN. You can also use the Bulk Add feature for multiple products.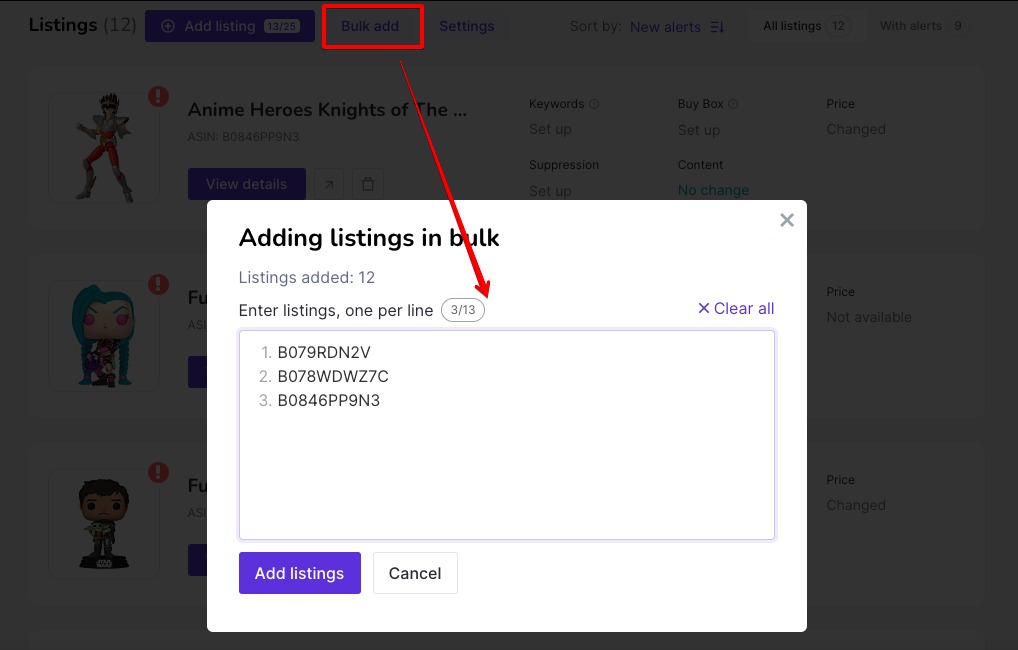 2. Fine-tune your monitoring
While the app will gather all the crucial info, it's a good idea to customize your monitoring—simply press the button under each product and enter which keywords you want to track, along with the seller's ID.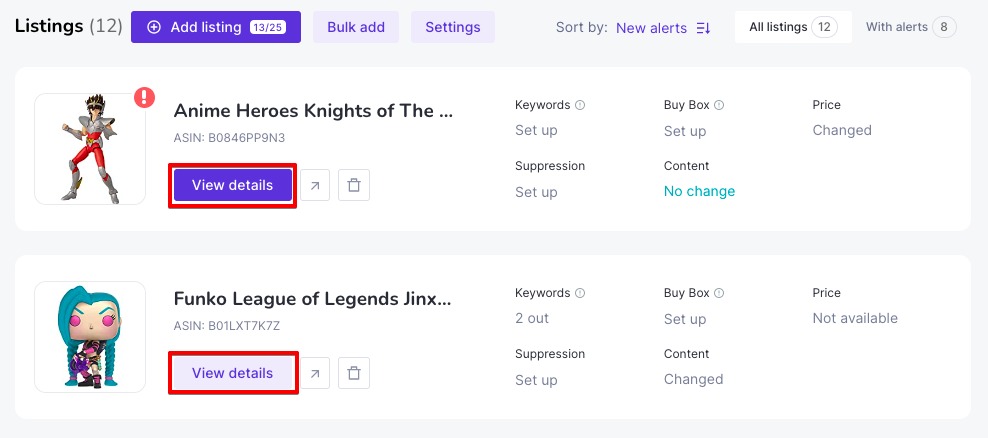 Pro tips:
Be mindful about which keywords you are entering—to get alerts that really reflect whether your listing shows up for relevant Amazon search queries, only add the keywords you are trying to target with your listing.
Adding the seller's name will help you keep track of any changes within the Buy Boxes that make up 90% of Amazon sales. It's a good idea to enter yourself here, to take timely action when you lose your ownership and to check how your pricing strategy stacks up against competing Amazon sellers.


3. Set up alerts
Use the "Settings" tab to specify whether you'd like to get notified about listing changes through email or SMS. The "Daily digest" feature might help if you have a lot of listings and you don't want to receive alerts too often.