FindThatLead Domain Searcher is a B2B prospecting tool that enables you to find, verify, and export the contact information of possible leads. It's ideal for salespeople looking to create detailed lists of potential clients.
You can find it in the Semrush App Center.
How Can FindThatLead Domain Searcher Help Me?
FindThatLead Domain Searcher is a quick, easy, and affordable way for users to generate new B2B leads—and, potentially, sales—for their organization.
Specifically, it enables you to:
Search for leads based on the name of a company (or web domain)
Access the contact information of decision makers at those companies
Export your findings in a .csv file
Pricing
A full subscription to the FindThatLead Domain Searcher app is available from the App Center for $39 per month.
More information about Semrush pricing can be found here.
What's Included in FindThatLead Domain Searcher?
When you open FindThatLead Domain Searcher, the first step is to enter the name of the business (or web domain) that you want to target.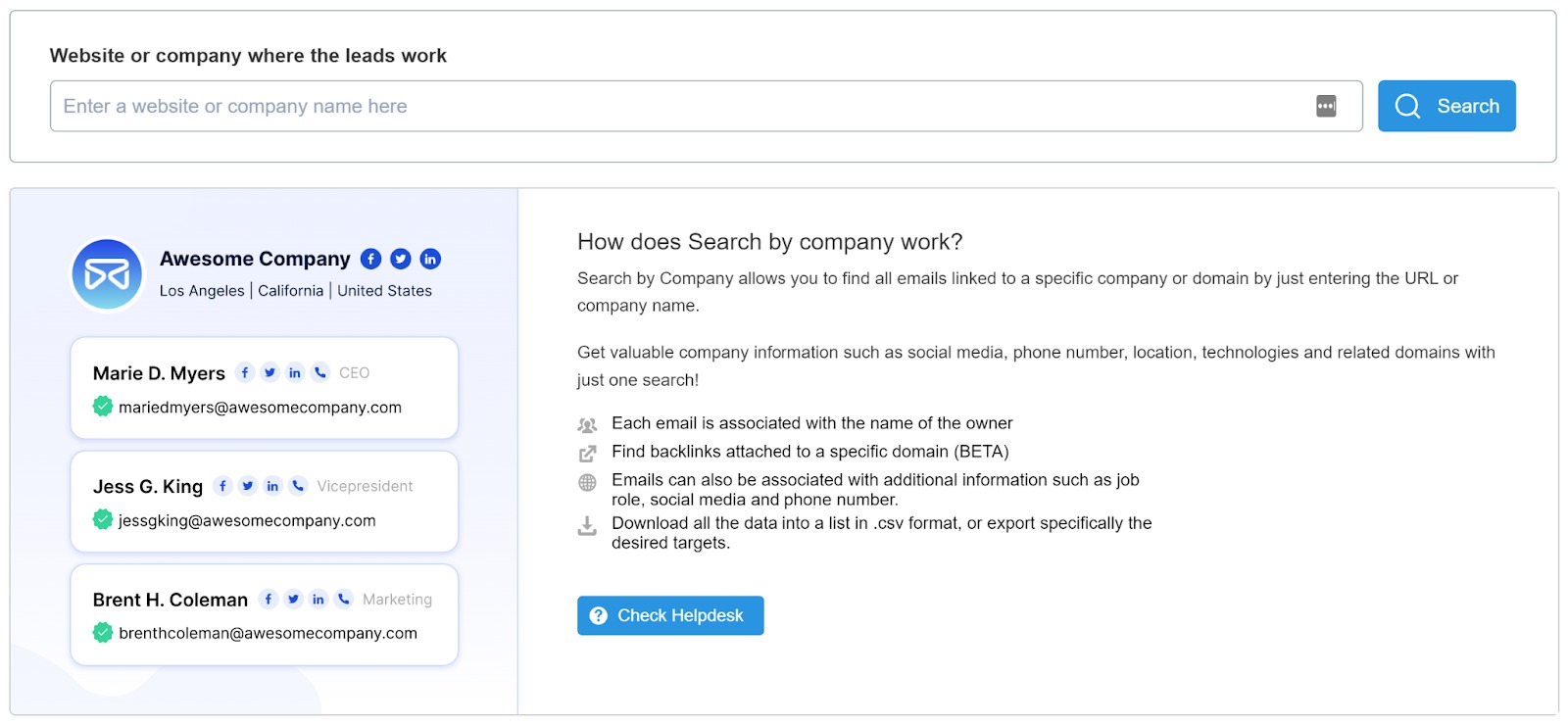 Once you hit "Search," the app will generate two reports.
The first is about the company itself and gives you access to its phone number, location, and social media links. This report also allows you to see a list of the key technologies that the company is using, as well as related domains (such as competitors or associated organizations).

The second report is a list of the names, positions, and contact details of the company's employees. You can assess the accuracy of the contact by hovering over the small check next to the email address, and verify by clicking it. You can also see where this information has been sourced by clicking the "Sources" dropdown next to the employee's name.
Note that, in many cases, results are sourced via FindThatLead Domain Searcher's proprietary algorithm. This algorithm collects data from several sources, including social networks, major contacts, trade shows, and other publicly accessible sites across the web.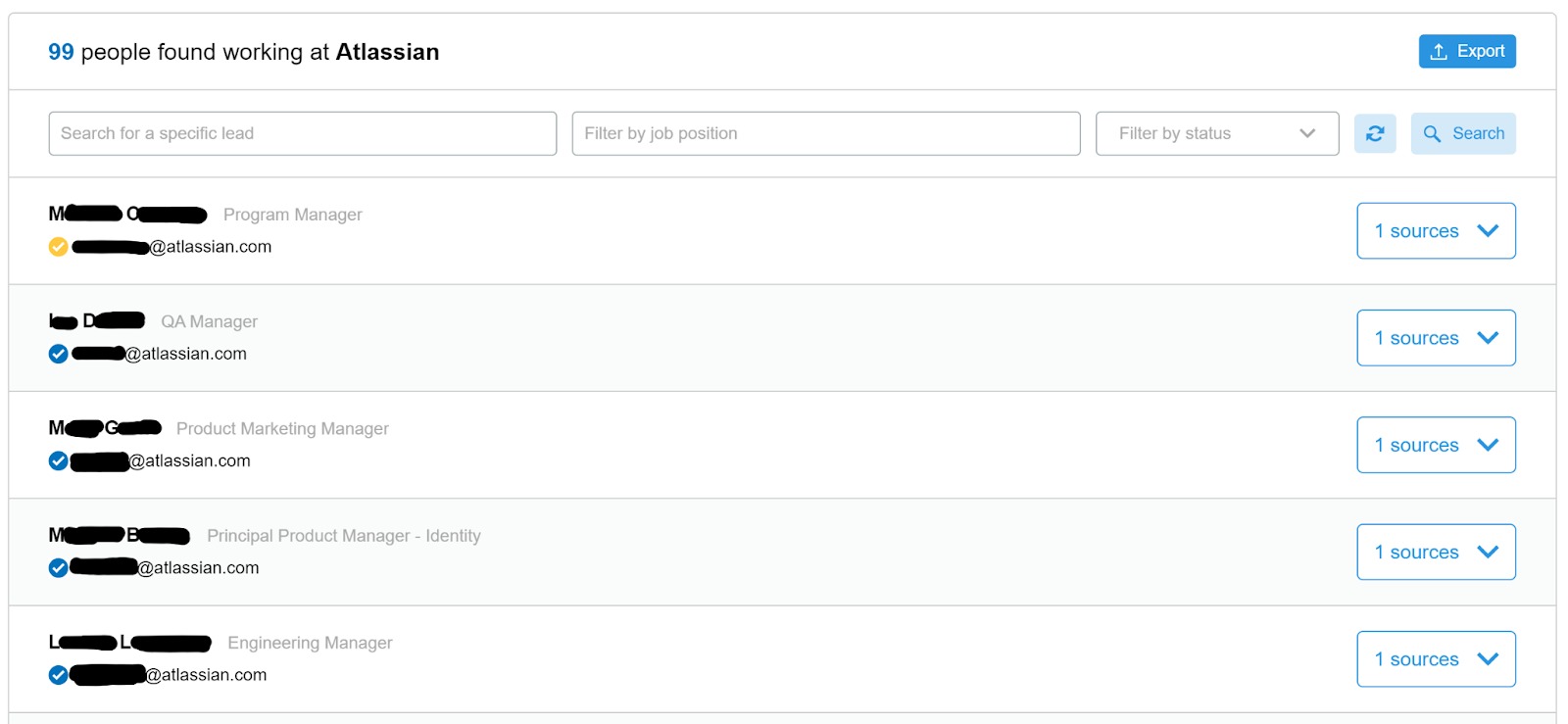 To streamline your search, you can apply several filters to this report.
The "Search for a specific lead" field allows you to search for a specific person. This is convenient if you already know the person's name and want their contact information, or if you only know part of the person's name (e.g., just their surname).
The "Filter by job position" field allows you to filter based on job titles. This helps you narrow down your search to the most relevant prospects and decision makers (e.g., "business development manager") and enables you to conduct broader searches within a particular department (e.g., "marketing").
The "Filter by status" field filters the search results based on the app's estimated level of precision. Specifically, you can select one of four statuses:
Verified
Guessed
Invalid
Not verified
You can also export your report as a .csv file, enabling you to create and update your own internal list of prospects. To do this, simply click "Export" in the top right corner.
Limits
Note that every time you search by business name or domain (defined as one action), you use up one credit (each search returns up to 100 email addresses). If no email addresses are returned, you will not be charged. Each time you verify an email address, you also use one credit. Users receive 5,000 credits which are renewed monthly.
If you have any questions about the FindThatLead Domain Searcher app or the App Center in general, don't hesitate to email us at app-center@semrush.com.