Split Testing for Amazon is a free tool that helps you analyze potential changes to an unlimited number of Amazon listings and make data-driven decisions as a result.
How Split Testing for Amazon Can Help You
Split Testing for Amazon allows you to run split tests for an unlimited number of Amazon listings. You can test updates to your listing titles, descriptions, prices, and images for 1 to 30 days. You can then proceed with the higher-performing version of the page once the test has concluded (all without leaving the app).
Using this tool, you can:
Maximize sales by testing a listing's content
Take advantage of simple setup and unlimited A/B testing
Save time on optimization routines
Accessing Split Testing for Amazon
The Split Testing for Amazon app is available for free to all registered Semrush users. There are no limits with the Split Testing tool.
To find out how to add an app, you can visit the App Center's guide on how to add apps.
How to Use Split Testing for Amazon
Step 1: Сonnect your Amazon Seller account
Before you can use the tool, you'll be prompted to connect your Amazon Seller account. To do this, click on the "Connect Seller Central" button, enter your credentials, and grant access to the app.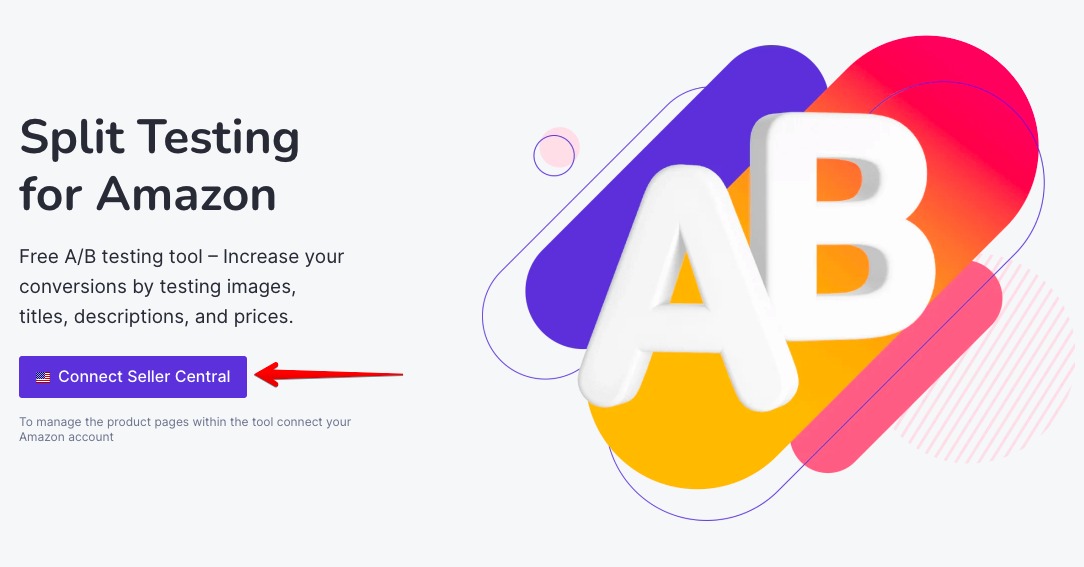 Step 2: Pick a listing, make changes, and launch your split test
After connecting your Amazon Seller Central account to the Split Testing for Amazon app, you'll be able to see all of your current product listings in the dashboard (please note: your listings may take some time to load). If you want to run a split test on one of them, click on the "Create split test" button in the product listing to access the "Create Split Test" window.
You can split-test any parameter of your listing—titles, descriptions, prices, or main image. Simply pick one element of your Amazon listing and tweak it right in the tool.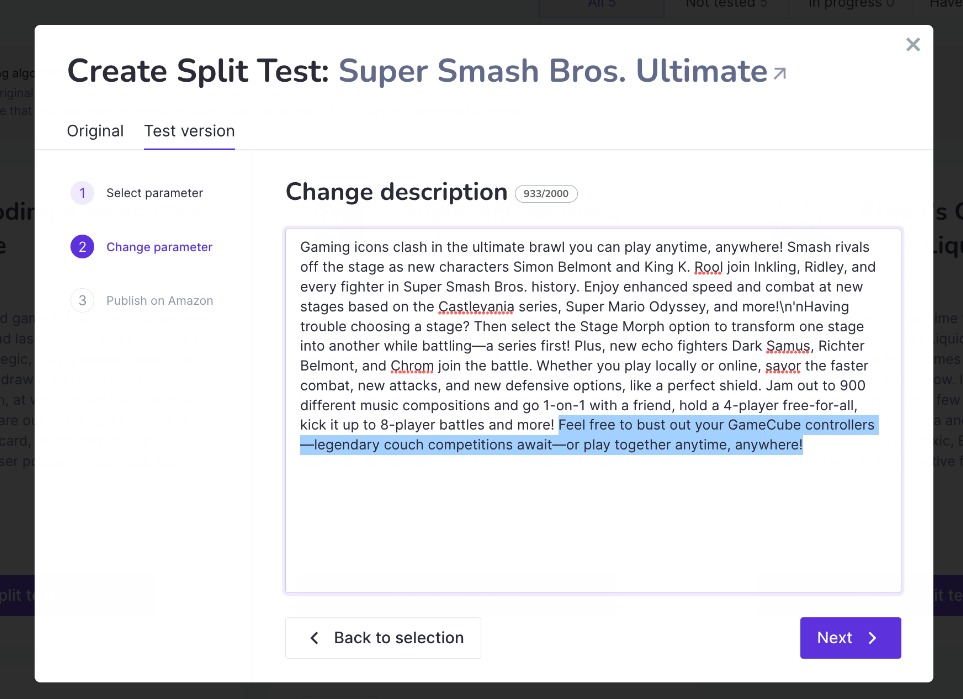 When you're finished, click "Publish on Amazon." Your test will be automatically launched.
Step 3: Track real-time data and make decisions
Throughout the entire experiment, you will be able to keep an eye on real-time analytical data. You can always stop the test if you notice a significant drop in sales.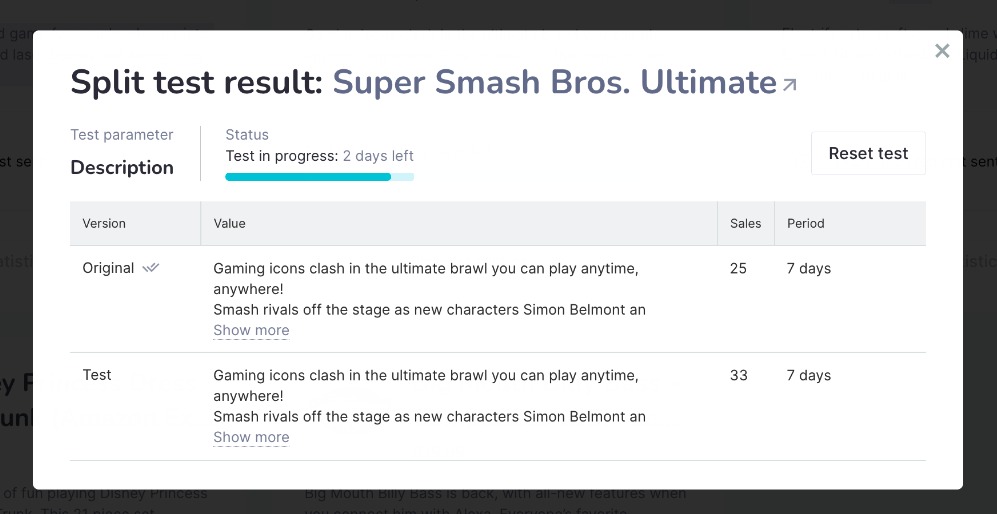 Once your experiment completes, you'll be able to compare the performance of the new page with that of the original page during the previous seven-day period by clicking the "Show winner" button. After you've reviewed the results, you can choose which version you want to use moving forward.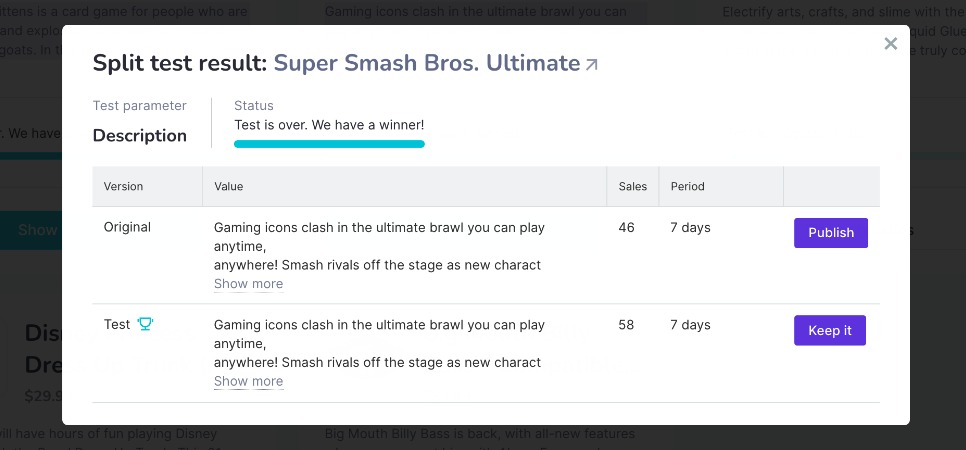 You can only run one test per product page at a time, so once one experiment has completed, you can continue making additional tweaks to that listing and run tests to optimize your performance. You can also run simultaneous split tests on different product listings.
Frequently Asked Questions
Split-testing is entirely in line with Amazon's rules and regulations. Just remember to follow its official Style Guide.
The original and test versions are interchanging on a daily basis during the test duration. The performance of each of them is measured by the number of sales and then compared to provide the results.
Right now, our app is available only for the US Amazon Marketplace.
If you have any questions about the Split Testing for Amazon app, please email us directly at ecommerce-apps@semrush.com