How Exactly Does the Agency Partners Platform Make Your Agency More Visible?
When you take your place on the Agency Partners Platform, your visibility and exposure to potential clients increases significantly. Here's how.
1. You gain access to a global community.
Once you're listed on the Agency Partners Platform, any one of Semrush's users across the world can find you. This huge community of marketers, entrepreneurs, agencies, and businesses are active across a wide range of industries—and your agency will be well placed to help them achieve their goals.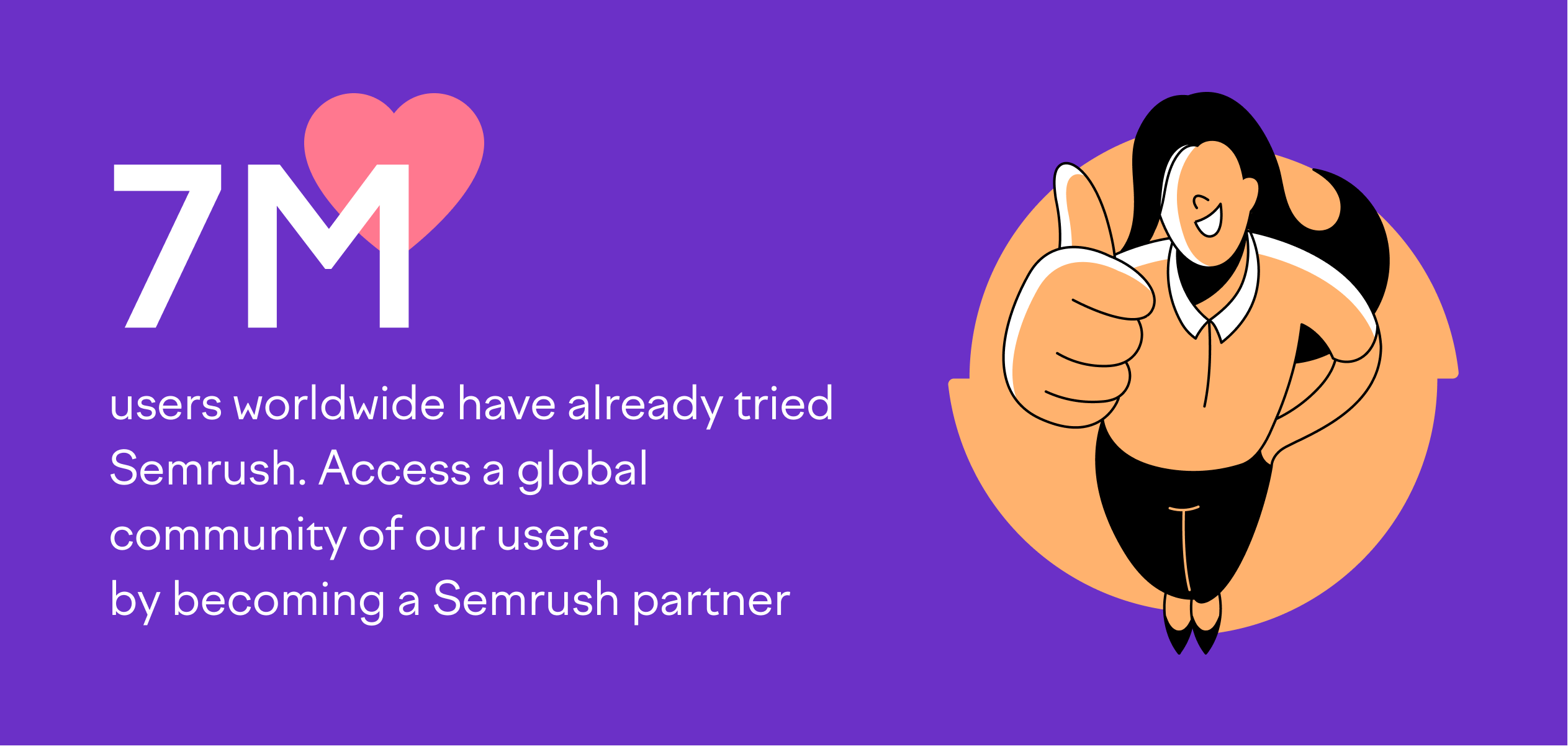 2. Semrush helps to create trust.
To be listed, your agency needs to pass two Semrush exams. This means that, in effect, your potential clients already have a referral from a trustworthy source: us! This isn't just a marketing spiel. Our users have told us that prospects are much more willing to trust them as a result of their Partner status.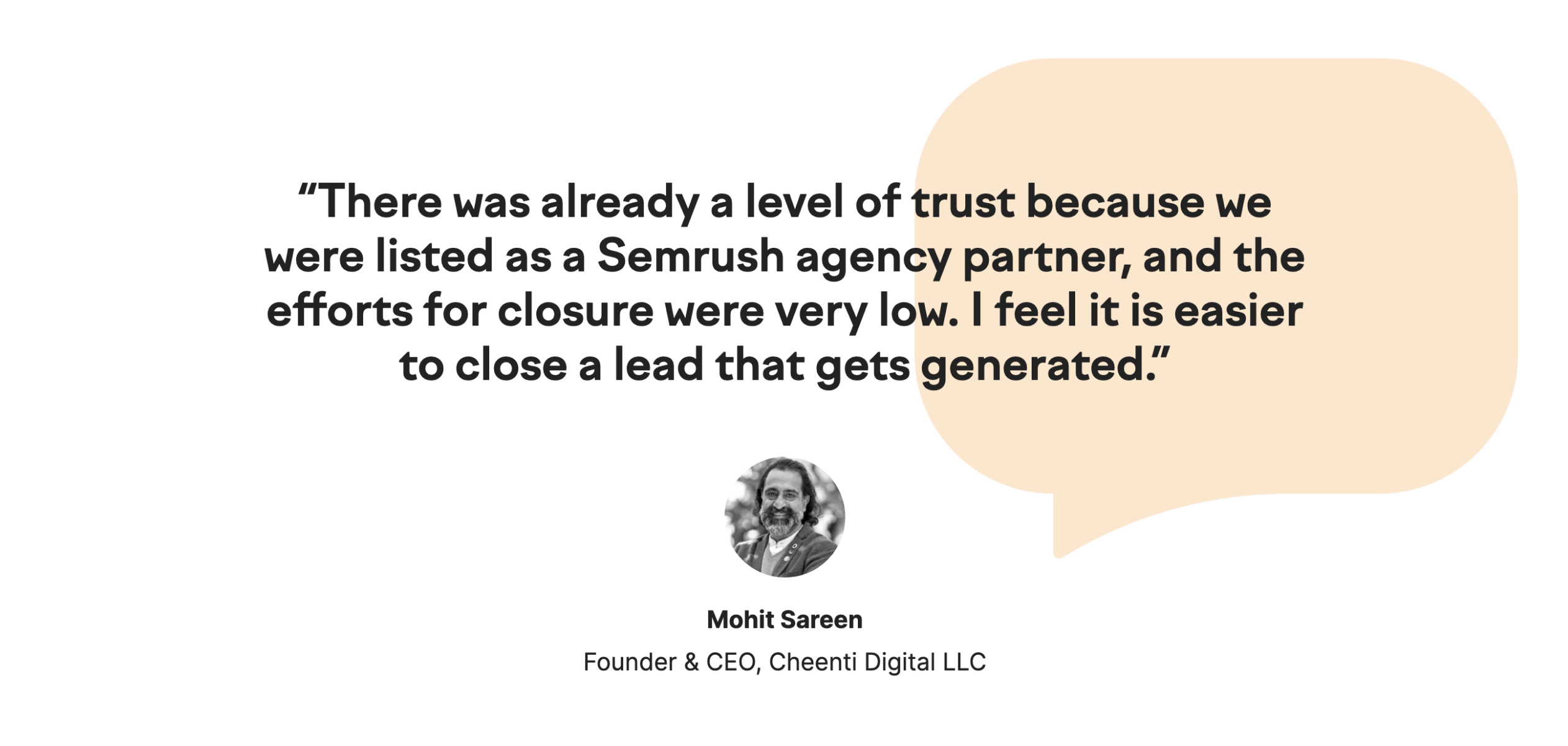 3. Semrush does the marketing for you.
We promote the Platform (and, therefore, our agency partners) across our own marketing channels, including paid ads, emails, blog posts, and social media marketing. That means more eyes on the Platform and more eyes on your agency—at no additional cost to you.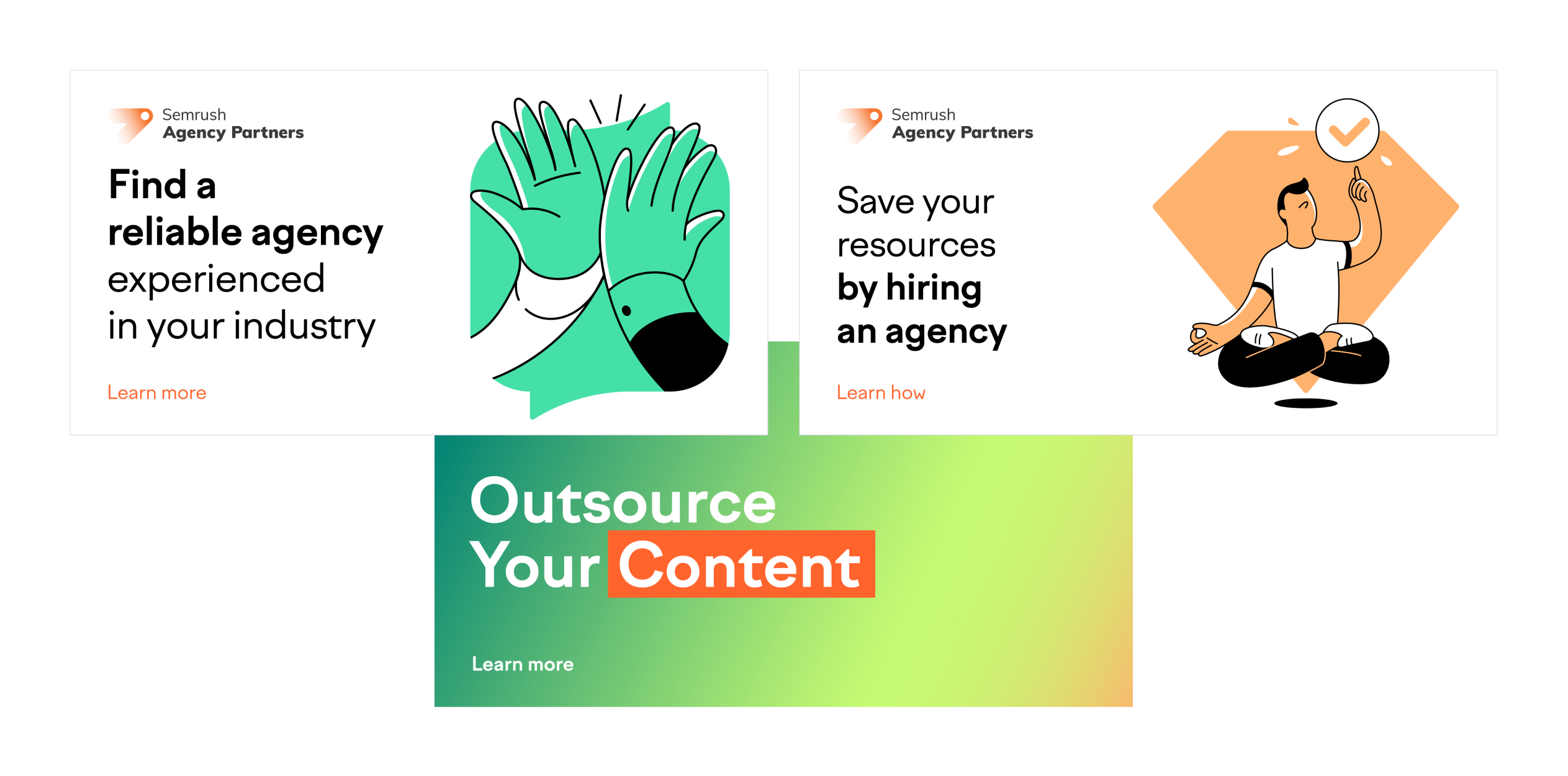 4. You can benefit from our organic promotion.
As well as targeting paid channels, we extensively promote the Agency Partners Platform in organic search. This means that when users are searching for agency solutions and they find our platform, they then become your leads.
5. We offer free PR opportunities.
As an Agency Partner, you're welcome to contribute to our blog, telling your story and sharing your expertise. You can also create a case study or take part in webinars—we're always open to collaborating! These opportunities can significantly enhance your brand awareness and visibility. If you'd like to participate, simply fill out this form.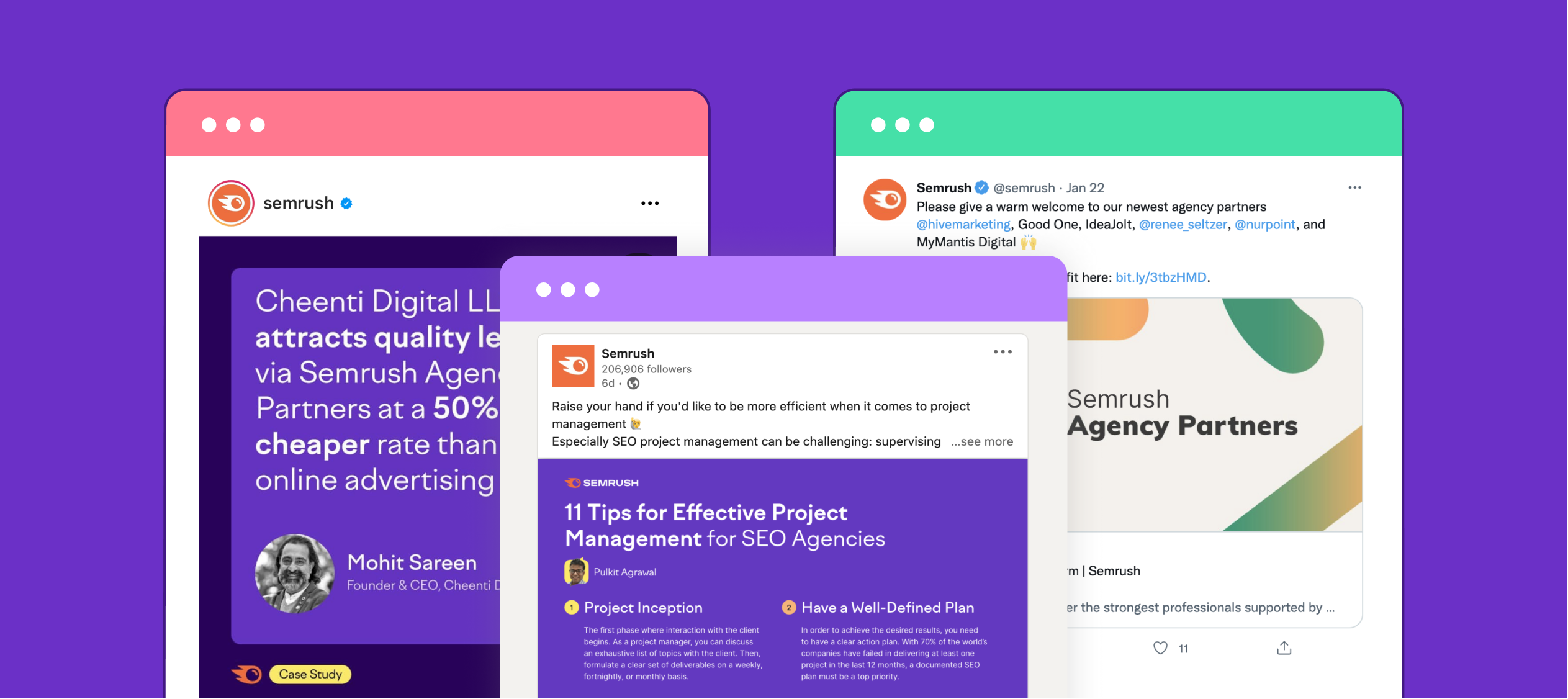 How Do I Get Listed?
To become an Agency Partner and get listed on the platform, you need to complete three steps:
Sign up for the Agency Growth Kit (AGK).
Create your public agency profile.
What Is the Agency Growth Kit?
The AGK is a dedicated Semrush toolkit that helps agencies grow and achieve their marketing goals. As well as the Agency Partners Platform, it consists of several specialist tools that can help you:
Generate new inbound leads
Manage your clients more effectively
Streamline your reporting workflows
Strengthen your brand and showcase your expertise
You can learn more about the AGK here.
よくある質問
How Exactly Does the Agency Partners Platform Make Your Agency More Visible?
もっと表示する